Drake & DJ Khaled's 'POPSTAR' Goes Platinum With The Quickness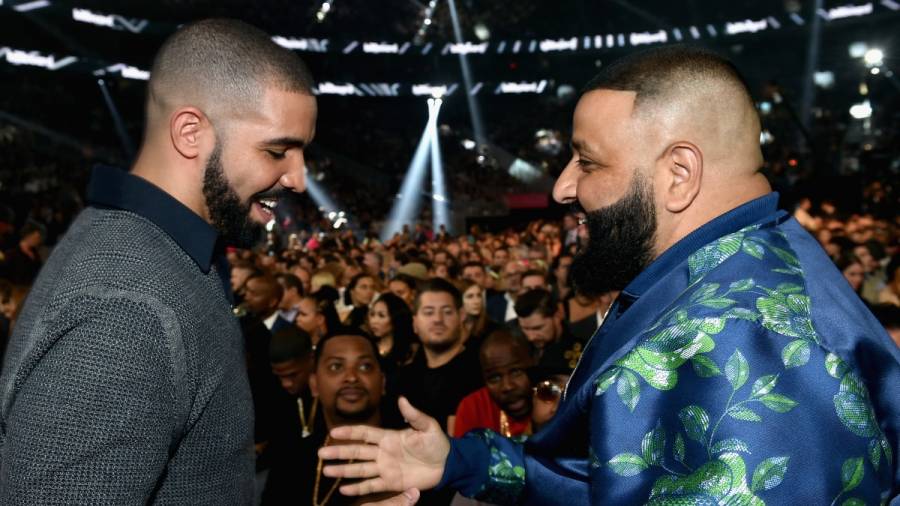 Drake and DJ Khaled's "POPSTAR" is a certified smash.
After being released as Khaled's new single in July, the record quickly went gold the following month. Now just one more month later, they've been certified platinum. The Recording Industry Association of America handed down the certification marking one million sales on Wednesday (September 30).
View this post on Instagram

#Djkhaled and #Drake's "POPSTAR" is now certified platinum 💿🦉 [prod by @ozmusiqe @david_x_eli]
The announcement came just after Drizzy gifted Khaled with a chain featuring a diamond-encrusted key with an owl. The custom piece is a nod to their respective brands and stands to commemorate their friendship as well as their history of hit-making.
"Khaled and Drake, Drake and Khaled," Khaled said while showing off the new ice on Tuesday (September 29). "It's always special when we connect … Look at this, come on, fully iced out. It's so heavy, the quality … Drake is wearing one, now I got one. It's called brothers. Drake, thank you so much for your friendship. This is beautiful. Love you for life."
View this post on Instagram
"POPSTAR" is one of a pair of singles Khaled dropped with the OVO star in July, which adds to their catalogue of hits that include 2010's "Fed Up," 2011's "I'm On One," 2013's "No New Friends" and 2016's "For Free." Thus far, "POPSTAR" has made the strongest impact on the Billboard charts, with a current peak of No. 3 on the Billboard Hot 100.
Revisit the video up top.