Drake Has People Thinking He's Shooting Shot At Mother Of Lebron James Jr. Teammate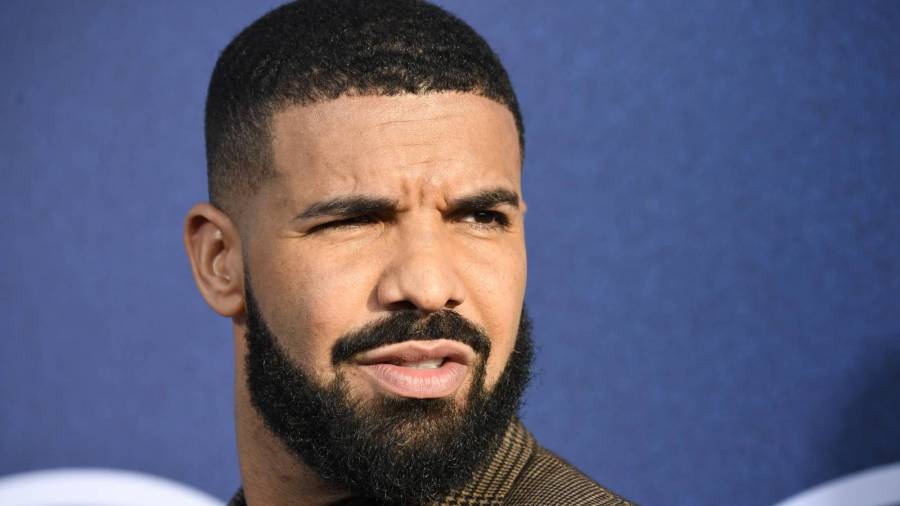 Anytime Drake pops up randomly at an event, fans start to talk about why the 6 God makes his presence felt in certain situations. The rumor mill has been running wild after Drake was recently spotted alongside Michael B. Jordan at a Sierra Canyon High School basketball game. 
Sierra Canyon has been receiving a lot of press lately thanks to Lebron James' son, Bronny, joining the roster in 2019. Their games get nationwide coverage and celebrities come out to see Bronny and his team put on a show. Obviously, Drake shows support to his close friend James and his son, but another endorsement has fans thinking theres an ulterior motive on the horizon.
Drake has taken Bronny's teammate Amari Bailey under his wing, giving advice to the young player at games and taking him out to arcades. From what it seems, there's no connection between Drake and Bailey unlike the one the OVO Sound boss shares with the James' family, so fans are questioning where this outpour of support is coming from. They may have come up with an answer.
On Thursday (June 17), Bleacher Report took to Instagram to post a clip of Drake and Jordan at a recent game cheering on the Sierra Canyon Trailblazers. The two can barely keep their composure as the game has their emotions on edge but fans spotted someone in the clip that took attention away from the celebrity guests.
View this post on Instagram
Amari Bailey's mother, Johanna Edelburg, was standing close to Drake and Jordan watching her son drop a cold 37 points in a loss against Etiwanda. As she walked back-and-forth on the sidelines, fans couldn't help but comment on Edelburg's look.
"I ain't notice them boys until 7 seconds into the video," said one person.
Another fan wrote, "We already know they wasn't watching the game lol [crying face emoji] Who gonna say it ?! [peach emoji]."
Drake's sitting courtside for Sierra's Regional Semi-finals and Amari almost caught a MEAN body just now. 😤 @SCanyonSports pic.twitter.com/18OV1oQhSH

— SLAM HS Hoops (@SLAM_HS) June 18, 2021
Another group of fans who are allegedly informed of Drake's history with women were claiming Drizzy was plotting on getting closer to Edelburg hoping he'd get to date her.
"Drake smashing bro 100%," someone wrote in Bleacher Report's comment section.
A second person wrote, "Lol Drake think he slick sittin next to young bull mama [crying face emoji]."
View this post on Instagram

Drake could really also just be supporting Bailey as he and Bronny lead their team through this season. It's no secret that Drake is a fan of basketball especially with how he celebrates ecstatically at games.
Drake and his son Adonis attended the California Interscholastic Federation-Southern Section (CIS) Southern Open Division boys basketball final on June 11 with LeBron James and his championship teammates JR Smith and Jared Dudley. Bronny had a light game scoring only 7 points but it was Bailey who got the crowd off their feet with a nasty tomahawk dunk off the baseline.
OMG AMARI 😤🤬 Even Drake and LeBron jumped out of their seats 🔥 @SCanyonSports pic.twitter.com/7EEeFm96JW

— SLAM HS Hoops (@SLAM_HS) June 12, 2021