Drake Hijacks Toronto Raptors Broadcast As He Makes Return To Hometown Arena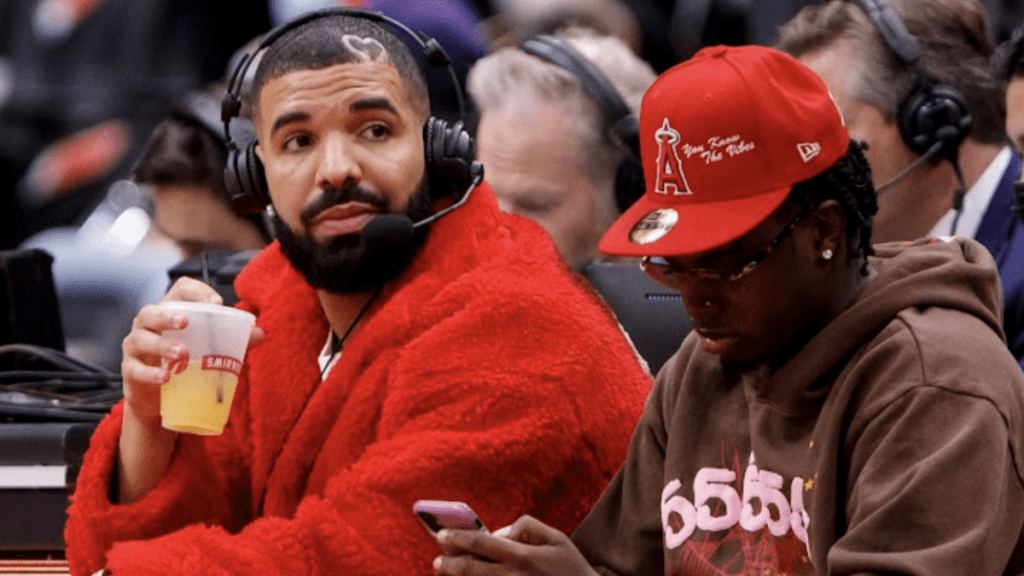 Toronto, Canada – Drake made his return to Toronto's Scotiabank Arena on Monday night (October 11) in a cozy red jacket to watch his hometown Raptors take on the Houston Rockets — and he was already in mid-season form for the pre-season exhibition.
The 6 God joined the Raptors broadcast for the final three minutes of the third quarter from his courtside seat. Drake was grateful just to be back in the building after not being able to attend last season's home games, which the Toronto Raptors played in Tampa, Florida due to COVID-19 restrictions.
View this post on Instagram
"So great to be around people again and see all these faces," Drake said as he jumped on the broadcast. "I'm feeling in high spirits, boys."
Drake serves as a Global Ambassador for the Toronto Raptors. As a longtime fan of the team, Drizzy has produced countless classic moments while taking in action from his courtside seat at the Scotiabank Arena. He was there every step of the way when Kawhi Leonard led the Raptors to their first NBA championship in 2019.
"One thing about Kawhi that I can tell the people, whenever I see him, he expresses like the utmost gratitude and always says how much he misses the fans and the city, so that's my guy honestly," Drake added. "He's really grateful for his time here and we definitely miss him for sure."
View this post on Instagram
Throughout the rest of the conversation, Drake teased heading back out on tour, recounted inviting the Raptors' rookies over to his Toronto mansion while he finished up Certified Lover Boy and gave a hilarious reaction to Malachi Flynn drilling a half-court shot to beat the buzzer.
Expect plenty of courtside action from Drake this upcoming NBA season. In the meantime, watch his Raptors broadcast below.