Drake & Kanye West's Reconciliation Was A 'Blueprint' For Ending Rap Beef Larry Hoover Jr. Says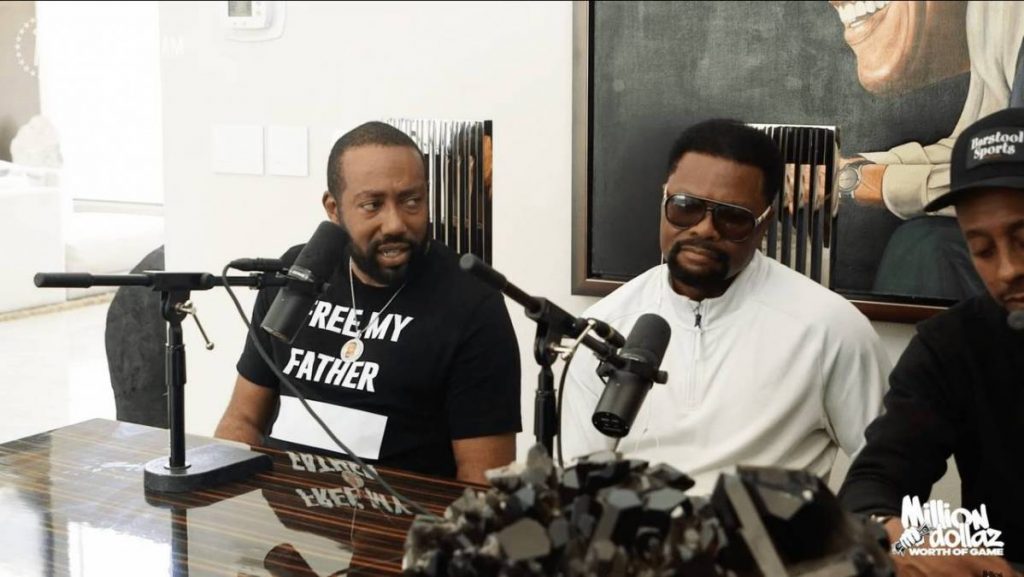 Larry Hoover Jr. says Drake and Kanye West amending their relationship should serve as a "blueprint" for all rap beefs moving forward.
During a recent interview on Million Dollaz Worth of Game, J. Prince and Hoover Jr. spoke on last December's Free Larry Hoover event, which was intended to bring awareness to the controversial six-lifetime sentence of Larry Hoover Sr. The event saw Drizzy and Ye reunite for a rare performance after the pair had traded shots earlier that year.
"So he seen that, just talking to 'em, knew that we had a relationship with Kanye and then with Drake through J," Hoover Jr. said. "And he seen that we had this relationship but with the little stuff that he got to see, he seen that them guys was at odds and he would hear about other artists and stuff, you know what I mean, killing each other and going to jail over back-and-forth nonsense. So he was just saying, ain't there something y'all could do to try to bring them together?"
View this post on Instagram

Hoover Jr. continued, "We put our efforts there and brought 'em together hoping that it would be a blueprint for the other artists to try to follow to look and see, like, if these guys can bring it together and put they differences aside and make money and enjoy life, maybe some other people will follow suit.
"Because there are way too many of these guys out here, you know, feeling like they're living the gangster life when they should be living the millionaire life and they dying and losing everything when they just get to that position. They should be enjoying and bringing other people up instead of going to jail and dying and their friends dying. I thought they became entertainers to get out the street. That's what it's supposed to have been about."
Elsewhere in the interview, J. Prince spoke about his recent feud with Wack 100, whom he criticized last month for working "against the Hoover family" by allegedly withholding film footage Prince believed could be beneficial in getting Hoover Sr. out of prison.
"He portrayed to be, 'Oh, I'm down with y'all,'" Prince said. "The only reason I wanted to talk to him, you know, I'm gonna give him the benefit of the doubt for my brother because it's serious business, right? So I embrace that, I entertain that, and you know — in retrospect — when I hear him take a different position like he was partners with her and this and that the whole time, [I'm like] 'Oh, so this n-gga one of them kind of n-ggas where all money good money with him,' you know what I mean? 'Everybody go.'
He continued, "You know I'm from the school where everybody don't go. And when you're playing with a man's freedom like that and everybody go then, you know, I take that real personal."
Watch the full interview below.