Drake Links With Lil Wayne, 2 Chainz, Busta Rhymes & More In 'Her Loss' Vlog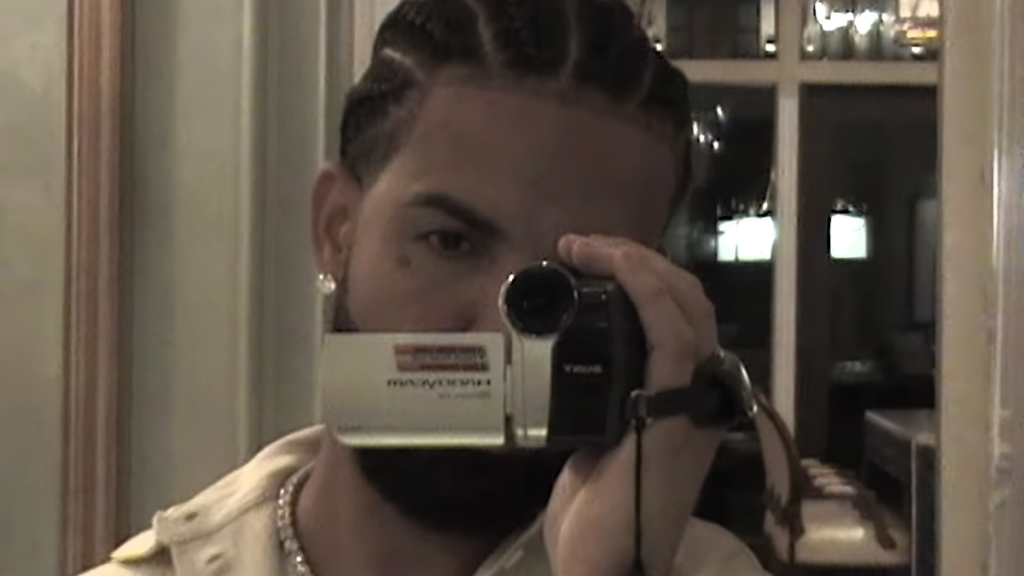 Drake has finally revealed why he's been walking around with a camcorder for the last few months with the release of a new vlog titled "Rich Flex Her Loss."
Drizzy shared the vide on Wednesday (November 16), and the grainy, VHS-style footage finds the 6 God out and about at restaurants and partying with an A-list group of friends, such as NBA stars Kevin Durant and DeMar DeRozan, his Her Loss collaborator 21 Savage and more. Throughout the video, Drake and 21's "Rich Flex" rings off in the background.
Elsewhere in the video diary, Drizzy hits up a strip club with 2 Chainz and Lil Yachty before touching down in Miami, Florida, to celebrate his birthday with DJ Khaled, Busta Rhymes, Jim Jones and buzzing dancehall artist Skillibeng.
Fans also get a behind-the-scenes look at Drake and 21's fictional Vogue photo shoot, Lil Wayne's Lil Weezyana fest, a Toronto Raptors game and Jack Harlow's tour stop in Canada.
Drake spent most of the last few months capturing the footage from the vlog, and it's another part of his and 21's unconventional promo run for Her Loss. So far, the duo have covered a mock issue of Vogue magazine, conducted a a deep-fake interview with Howard Stern interview, teased a faux NPR Tiny Desk Concert and more.
The vlog also comes after the "Jimmy Cooks" duo delivered staged Saturday Night Live and COLORS performance that doubled up as the music videos for "On BS" and "Privileged Rappers," respectively.
Her Loss arrived on November 4 and debuted at No. 1 on the Billboard 200 with 404,000 album-equivalent units in its first week. The album also placed eight songs in the top 10 of the Billboard Hot 100, making Drake the first artist in history to achieve the feat twice. (He previously claimed eight of the top 10 spots with last year's Certified Lover Boy).
The OVO hitmaker now has 12 No. 1 albums to his name, while 21 Savage landed his third overall chart-topper. Her Loss is also Drake's second time atop the Billboard 200 this year following his house-influenced Honestly, Nevermind, which arrived in June.