Drake Los Angeles Trespasser Suing Him For $4B Over 'Defamation' Claims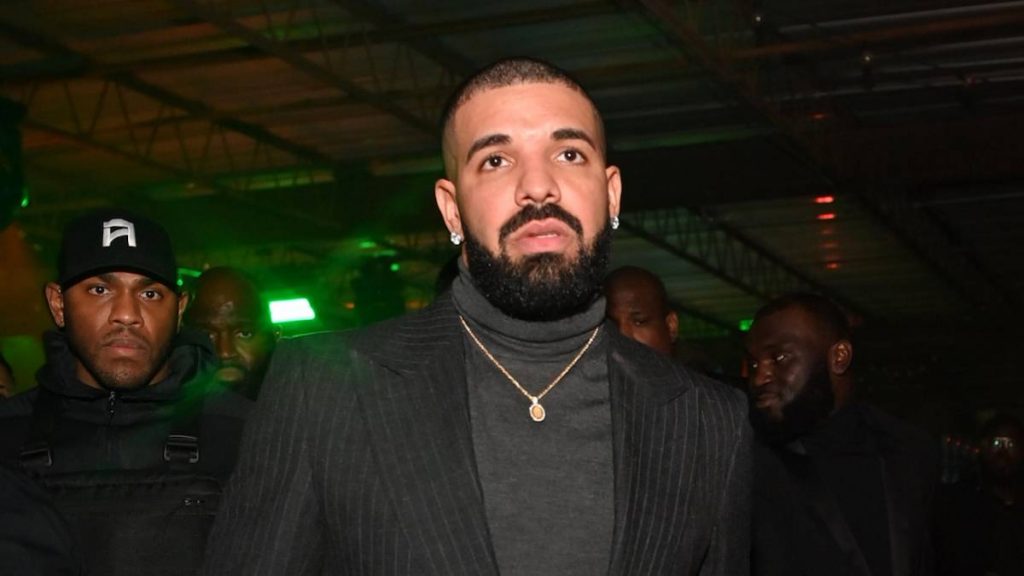 Los Angeles, CA – Drake is known to have a few crazed fans across the globe, including one who famously tattooed his name on her forehead. Now, the Toronto hitmaker has found himself named in a multi-billion dollar lawsuit by a woman who initially gained headlines by trespassing on his property.
According to Radar Online, Mesha Collins is suing Drizzy for $4 billion, claiming defamation and accusing him of using her name and likeness in "defamatory matters" by releasing music, posting on Instagram and endorsing products that had names that invaded her privacy by revealing to the world where she lived."
In April 2017, Collins broke into Drake's Hidden Hills mansion and took several items, including sodas and water. She was arrested while wearing one of his hoodies, claiming she had permission to be inside the residence. Drake didn't choose to press charges in the case, alleging Collins suffered from "mental issues."
The Certified Lover Boy and his lawyer want the case thrown out as the rapper claims he not only doesn't know Collins, he also wasn't aware of her existence until after the lawsuit came. His lawyer alleges the suit is a ploy for Collins to get closer to the rapper.
View this post on Instagram
Collins is the second woman to have found herself entangled with the law pertaining to Drake and showing up at his house. In March, a woman was arrested outside of his Toronto mansion after being confronted by security guards and hitting one of them with a pipe. Toronto police would later discover she had a knife on her person, although she was nowhere near the main entrance of the Toronto estate known as "The Embassy."
"A female adult that was carrying a knife has been arrested," a Toronto Police Department source told The Sun. "She did not gain any kind of entry into the property and there were no injuries. It is not clear what she was doing at the residence, but she had no communication whatsoever with the homeowner."