Drake Shows Love To Aspiring Nigerian Artist After Going Viral: 'U Are Amazing'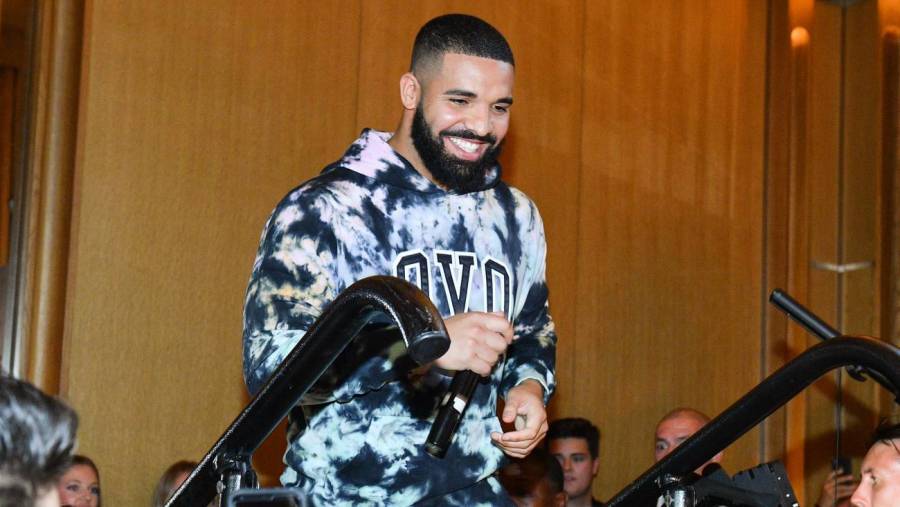 LAGOS, NIGERIA – Co-signs don't get much bigger than Drake, so Hyzah has pretty much hit the jackpot.
On Saturday (January 9), a Twitter video began to circulate of the talented Nigerian artist freestyling on a street in Lagos. Soon enough, the clip of Hyzah singing with a speaker blew up across social media with the help of influencers, celebrities and even made its way onto Drizzy's timeline.
so I just heard this guy as I was strolling in my area… pic.twitter.com/s2ZwKF6jnB

— Take Me Out Now (@AmaraAgwu) January 9, 2021
An excited Hyzah took to Instagram to reveal he had only two followers before his video went viral and caught Drake's attention. Drizzy was so impressed, he made the aspiring artist one of the 2,403 people he's following.
"Just yesterday i had only 2 followers only to wake up this morning to see Drake @champagnepapi following me," he wrote under a screenshot. "Thanks for the love & repost!! You guys are amazing!!"
View this post on Instagram
Not only did he get a follow, but Drizzy also sent a direct message giving him his ultimate approval.
"U are amazing," he wrote.
Guys take one min of your time to check out @OfficialHyzah Mans Got mad sound 🥵🔥🔥🔥🔥… Drake Dm him already on IG. Hyzah, Grace has found you.. 🔥🚀🚀🚀🚀🚀way up!!! pic.twitter.com/uhG3sMPe9L

— Jaiyejeje Omo IYALODE..🕊 (@JeJaiye) January 10, 2021
As of Monday (January 11), Hyzah has just over 70,000 Instagram followers and counting. In one of many other videos posted since the sudden spotlight, he acknowledged his flow and gave further thanks for the support.
"People call me Hyzah but I'm the vibes," he wrote. "I give you all the flows you need no reason am the industry needs my flows and I loyal abeg make una help me repost I appreciate and God will reward you all."
View this post on Instagram