Drake Surprises Teen Fan In Hospital With Personal Video Message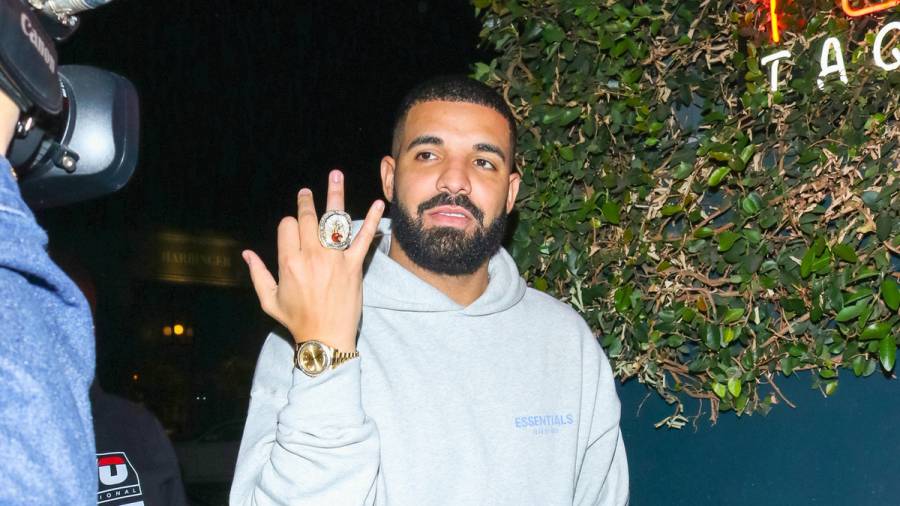 After getting word of one of his fans was hospitalized with a rare form of brain cancer from frequent collaborator Mustafa the Poet, Drake sent the 14-year-old a personalized video message over the weekend (October 4). The 6 God shared a few words of encouragement to uplift Zelek Murray's spirits for his birthday.
"I can't imagine how tough you have to be, and Mustafa let me know how you're a fan of mine," Drake states in the clip. "Well, I'm a fan of you. I'm a fan of people with heart, and I can tell that you have a lot of heart. I just wanna tell you, stay strong, I love you, and I appreciate you."
View this post on Instagram

THANK U @champagnepapi THANK YOU @mustafathepoet ….. You don't even know how much this ment for US but most importantly "HIM". His strength is like no other and yes he has his good days and bad days, BUT THIS is exactly what he needed to lift up his Spirit.. to never give up. Because you took time out of your day to put a smile on a 14yr old boys face (ZELEK MURRAY) @wxvy.zk06 you are my hero 🦸‍♀️ and many others. Your strength is like no other thank you for always having a smile on your face and making all your nurse laugh even tho your the one in pain. WE ARE FOREVER THANKFUL 🙏🏾🙏🏾
Zelek's priceless reaction to the heartfelt gesture was also captured on video, as the 14-year-old was in complete shock to be hearing from his hero Drake before giving his mother a huge hug.
"This was so heartfelt and touching because Drake took the time out to give my son words of encouragement and light during a time that's been very dark for me and my family," Zelek's mom Temeka relayed to The Shade Room. "The birthday has touched him in ways I'll never be able to put into words."
Drake lifts the spirit of 14-year-old fan in hospital 🙏 pic.twitter.com/loKrMmYTuQ

— HipHopDX (@HipHopDX) October 5, 2020
Drake also reposted the moment to his Instagram story via Mustafa the Poet.
After unveiling he dated SZA back in 2008 on 21 Savage's "Mr. Right Now," the TDE singer cleared up the confusion surrounding Drake's claims on Sunday (October 4).
"So it was actually 2009 lol," she said. "In this case a year of poetic rap license mattered. Lol I think he jus innocently rhymed 08 w wait. Anybody who really knows me and was around during this time can confirm.. it's all love all peace."
SZA continued, "I just didn't want anybody thinking anything underage or creepy was happening. Completely innocent. Lifetimes ago."
I just didn't want anybody thinking anything underage or creepy was happening . Completely innocent . Lifetimes ago .

— SZA (@sza) October 5, 2020