Drake & The Weeknd College Course To Be Taught At Toronto University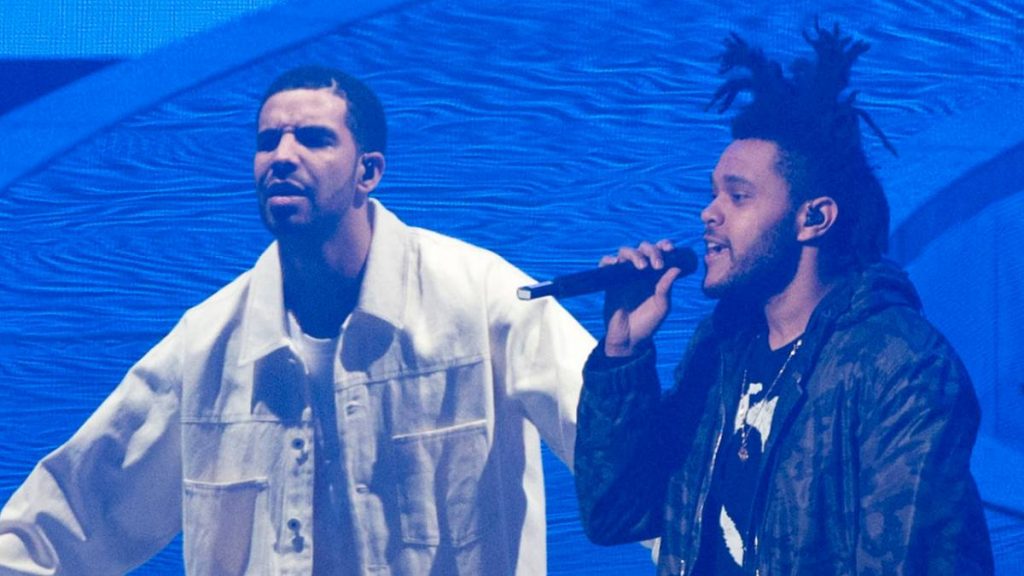 Toronto, Canada – Drake and The Weeknd have long been at the center of music nerd debates, but now their respective discographies can be officially studied at college level.
Ryerson University in Toronto, Canada — Drake and The Weeknd's hometown — has announced a course titled RTA 950: Deconstructing Drake and The Weeknd, which offers students the opportunity to formally study Aubrey and Abel's record-breaking careers.
Launching in early 2022, the course will be taught by prolific writer, podcaster and Hip Hop scholar Dalton Higgins, who aims to give Drake and The Weeknd their proper academic respect while examining the Toronto Hip Hop/R&B scene they both arose from and helped shape.
"Why Drake & The Weeknd one might ask?" Higgins wrote on Instagram. "Well, there are great courses out there being taught about numerous rock, folk and pop stars like Miley Cyrus, Bruce Springsteen, Lady Gaga, so why not The Weeknd and Drizzy.
"It's time to get our Canadian rap & R&B icons recognized & canonized academically or otherwise. And it is CRITICAL for scholars, historians, to examine the Toronto music scene that birthed Drake/Weeknd and helped create the conditions for them to become mega successful."
View this post on Instagram
Drake and The Weeknd aren't the only Hip Hop and R&B stars to be studied by university students; Kanye West, OutKast, Kendrick Lamar and Beyoncé have also seen their musical and cultural impact turned into college courses in recent years.
Elsewhere, Hip Hop has made its mark on higher education thanks to the efforts of legendary producer-cum-professor 9th Wonder, who was named a Hip Hop Fellow at Harvard University; JAY-Z, who launched the Roc Nation School of Music, Sports & Entertainment in New York City last year; and Questlove, who lead the Classic Albums course at Clive Davis Institute for Recorded Music at NYU's Tisch School of the Arts.
Bun B, T.I. and IDK are among the many other rappers who have also taken their talents from the recording booth to the classroom.