Drake Was Once Fined $500 By Golden State Warriors After Flying On Team Plane With Steph Curry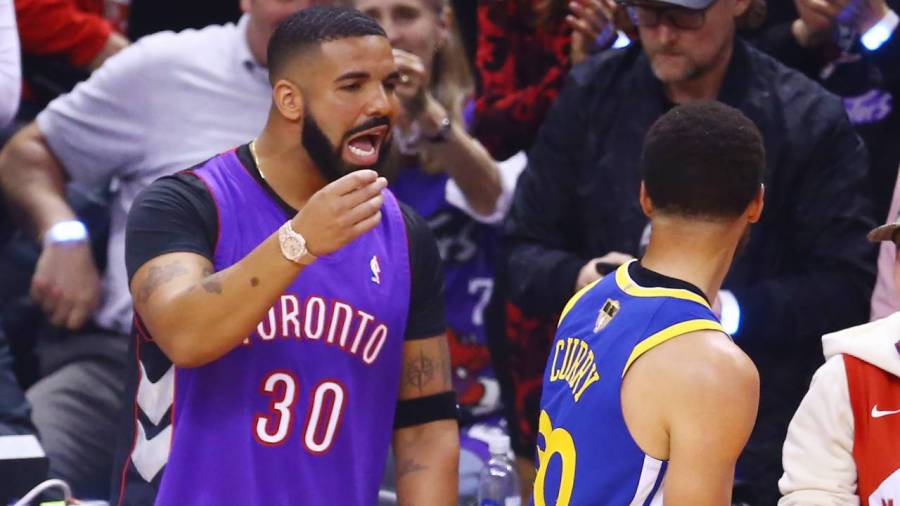 OAKLAND, CA – As a celebrity, Drake is privy to some special treatment in certain situations. Golden State Warriors head coach Steve Kerr held the 6 God to the same standard he does his players when recalling a time Drake rode the team plane on a flight from Oakland to Los Angeles.
"We were flying to L.A. after our home game and we all got to the airport and Steph [Curry] and Draymond [Green] weren't on the plane at the departure time," Coach Kerr recollected during his postgame presser on Monday (January 11). "Steph said, 'Oh my fault. I'm with Drake and Draymond and were at the arena still.'"
Kerr continued, "We had a team rule at the time that you could bring a friend on the plane a couple times a year. Unbeknownst to me, Steph decided to use one of his slots for Drake. So Drake got on the plane that night with Draymond and Steph and I fined all three of them for being late. Drake paid his $500 fine."
Drake once paid a $500 fine, along with Steph and Draymond, for being late to the Warriors' team plane ??

Steve Kerr explains the story: pic.twitter.com/dncB2jf70N

— SportsCenter (@SportsCenter) January 11, 2021
Even though Drake obviously isn't a member of the roster, he still made sure to pay the fine so he can get a ride if needed. Of course, he probably won't be using it too often in the future — Drizzy has his own Air Drake private jet that transports him around the globe.
Drake is consistently a courtside fixture at NBA arenas when he's in town. The avid Toronto Raptors fan made his presence known on the sidelines when rooting on his hometown team to capture their first NBA championship in 2019 when they defeated the Golden State Warriors in six games.
The OVO boss was spotted in the Bahamas as 2021 got underway while fans continue to patiently await a Certified Lover Boy update. Drake had previously promised to deliver the album in January.