Drakeo The Ruler Calls Out Soulja Boy's Prison Protection: 'You Can't Be Big Draco In PC!'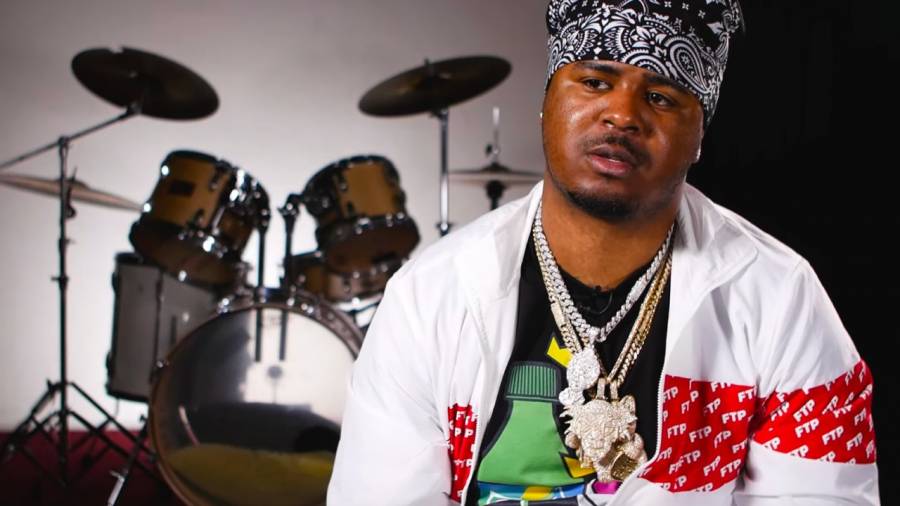 Drakeo The Ruler was released from prison earlier this month after serving three years behind bars – and apparently, some of that time was with Soulja Boy.
In a new interview with Vlad TV published on Friday (November 27), the Los Angeles native revealed Big Draco chose to be in protective custody (PC) instead of general population during what ended up being a three month bid. As a fellow rapper, Drakeo found it weird because "it's rules to this shit," but even beyond that – it had him questioning Soulja as a person.
"Because what people don't understand is when you in PC, you over there with like … punks, like all types of stuff bro," he explained. "You got gay people, you got snitches, you got child molesters… It's a bad look where you're supposed to be a rapper or whatever, living the street life or being around street people or carry guns in your videos and call yourself 'Big Draco' and all that – which is weird because my name is Drakeo."
He continued on, confirming every inmate has the right to choose whether they want to be in PC and further explaining why it'd be an odd choice to voluntarily put yourself in.
"You have a choice," he said. "Who wants to sit there and be chained up all day? Because everywhere you go, you're chained up, waist, whatever. No matter if you're a celebrity or not because it comes with being in high power, so you're getting chained up everywhere. You got to squat and cough and all this weird ass shit before you go to court, before you go to visiting, before you go to medical, before you go anywhere! Like, who wants to do that?"
Soulja Boy was behind bars for just over three months before he was released five months early for good behavior. He'd been arrested on a parole violation after cops found ammunition in his home during a raid – which happened because a woman claimed Soulja held her hostage in his garage for six hours.
Since his release, Soulja has seemingly turned over a new leaf – cutting out lean and alcohol and removing nearly all of his face tattoos. Maybe the time in PC did something right after all!
Watch the full Drakeo clip up top.