Drakeo The Ruler Releases 'Fights Don't Matter' Video Days After Prison Release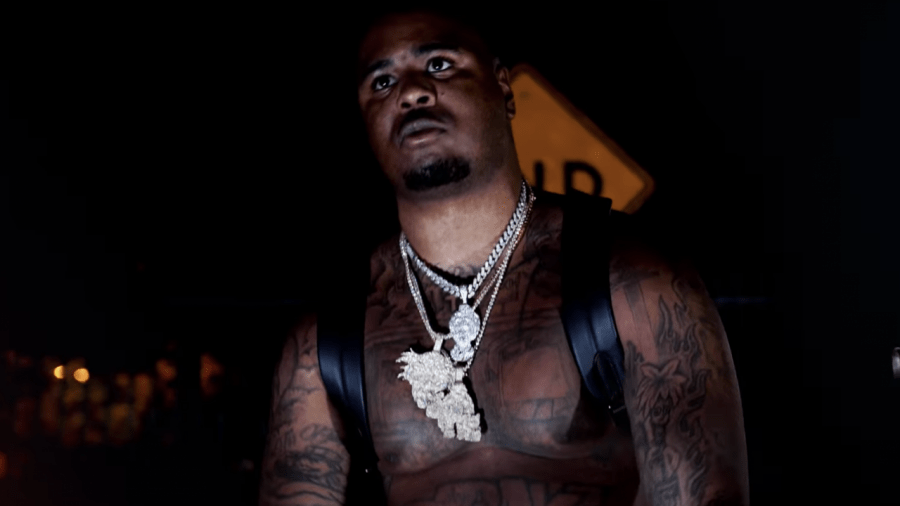 Drakeo The Ruler didn't waste any time hitting the studio following his release from prison last week. Drakeo returned with his comeback single "Fights Don't Matter" and released the menacing music video on Sunday night (November 8).
"I'ma give them 33 shots because fights don't matter," the 26-year-old raps, sending a warning shot to his detractors now that he's free once again.
The Shot By Lil Gucci-directed clip is kept pretty simple for the most part. A shirtless Drakeo mobs with his crew outside at night. He only rocks a few icy chains and backpack filled with plenty of cash, which he flexes to make it rain throughout the visual.
According to Jeff Weiss, who has covered Drakeo's treacherous three-year case extensively, DTR scribbled the lyrics to "Fights Don't Matter" while being held in solitary confinement and recorded the track just three hours after regaining his freedom.
The first real Drakeo video after nearly three years. Recorded three hours after leaving the Compton Courthouse — from scrawled lyrics written while caged in solitary to a video in 96 hours. Whole Stinc Team is here too. It still feels unreal. pic.twitter.com/PSmClbbHBJ

— Otto Von Biz Markie (@Passionweiss) November 9, 2020
As part of the plea deal, Drakeo was credited with time served to secure his release. He pleaded guilty to shooting from a motor vehicle with a gang enhancement charge, but the other criminal gang conspiracy charges ended up being dismissed. The plea deal coincidently lined up with L.A. County DA Jackie Lacey's failed re-election bid.
The Los Angeles-based rapper was acquitted on murder and attempted murder charges in relation to a 2016 altercation, which left a 24-year-old dead. The DA's office decided to keep Drakeo behind bars without bail and retry him on the gang charges for his connection to the Stinc Team rap group.
Incredible news: The DA suddenly offered Drakeo a plea deal for time served. He took it. The Ruler will be coming home tonight. @IamMRMOSELY is free.

— Otto Von Biz Markie (@Passionweiss) November 4, 2020