Drake's Bad Boy-Inspired Outfit Would Make Diddy & Ma$e Proud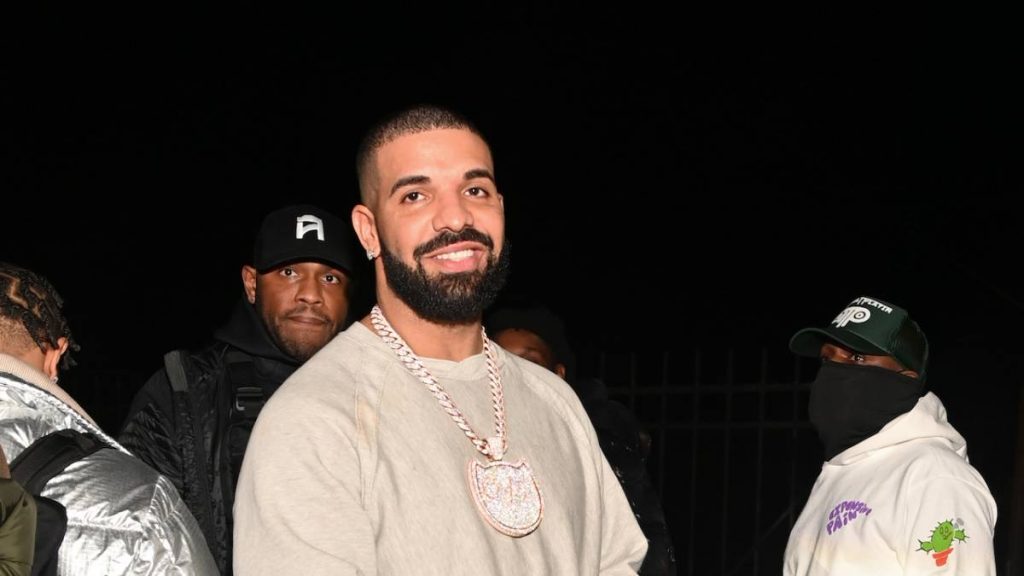 Drake has made it clear over the years that he's a major fan of Bad Boy Records, and now he's paying tribute to the iconic label with a recent outfit choice.
On Thursday (June 23), footage of the 6 God surfaced online, showing him hanging out in his Toronto mansion while wearing a 90s-inspired fit a few sizes too big. The baggy jeans and oversized blue baseball jersey with Ma$e's name stamped across the chest complimented Drake's dance moves as he pulled off a pretty funny Harlem shake.
View this post on Instagram
Drake has never shied away from showing how much he appreciates what Diddy and Bad Boy Records accomplished throughout their astronomical run. He even brought Diddy and Ma$e out at OVOFest in 2013 where he called the Harlem rapper "the original fly guy."
The Toronto megastar also revealed he wanted to work with Ma$e at the 2013 OVOFest. According to Drake, he was open to the former preacher signing with him way back in the day.
"Anything is possible, man. I told Ma$e, 'You're Ma$e at the end of the day, so I don't think you should end up on anybody else's label,'" Drake told MTV during an interview. "I would love to be involved [with Ma$e's work]. Just like I know Kanye [West] takes an interest in Ma$e as well because Ma$e is the original fly guy that made it all look extremely fun."
A year before that, Ma$e said Drake had the career he would've had if he never left rap to become a preacher. He also revealed Drizzy was one of two people he would sign with at the time, the other being Kanye West.
That love that Drake shows to 90s Hip Hop isn't always reciprocated the same way. Earlier this week, former Def Jam and Murder Inc. executive Irv Gotti said Drake's new album Honestly, Nevermind is making him want to get back in the game and discover a "raw" artist like DMX, JAY-Z or Ja Rule to correct the course of rap.
"As long as I'm alive, it can never be the demise of Hip Hop," Gotti said. "I gotta get back in the game and find me a n-gga. That's what that album made me feel like. It made me feel like going and finding me a raw new DMX, new Ja [Rule], new Jay[-Z] and serving n-ggas and fucking bringing back great Hip Hop."
He added, "I just wasn't expecting a whole album of that shit. He's too powerful and too strong, and it made me feel like we need another n-gga that's as powerful and strong that's gonna stay with this thing called Hip Hop."