Drewboy Is Forever Grateful To Meek Mill For Cosigning His Lyrical Freestyles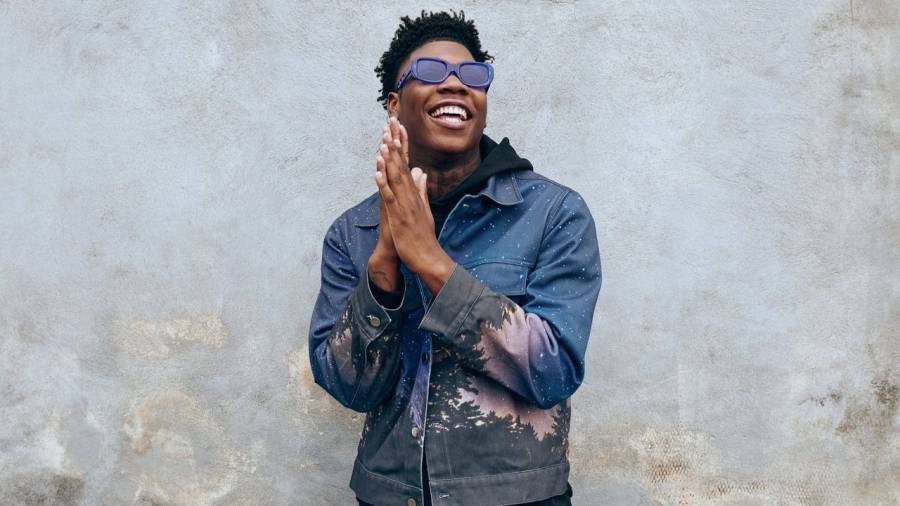 For any new rapper coming into the Hip Hop game at a young age, a cosign from any of the big-name rappers would be a dream come true. An assist from an A-lister can play a role in putting the artist on the right path to superstardom. It's happened with artists who have gotten cosigns from rappers like Drake or J. Cole, and there's a new guy from Philly who's benefitting from a huge assist.
Drewboy, an exciting young rapper hailing from the city of brotherly love, has been heating up the local scene. His freestyle videos are entertaining and clock in at over 300,0000 views, while his Traphouse Bounce sound has been making it rounds and picking up steam in the city. All this buzz wouldn't have happened if one of Philly's proudest sons didn't hit the share button on his socials.
"When Meek Mill posted one of my freestyles, that's when I went viral, and everything started getting crazy," Drewboy revealed during his conversation with HipHopDX. "Shoutout to Meek for that. Waking up and seeing that he did that was different because that was my whole plan with doing the freestyle. I know everybody's attention span is real short, so I got to catch them fast. If I can hit someone on the head with the one-minute freestyles and they like it, I might have something, and for an artist to stay and see it is big. It's easy for them to look at a freestyle on Instagram and go to the next post."
View this post on Instagram

Keep Up With The Bars ✌🏾 @kiingdree #Daboy #FlowGod Beat by @brizzyondabeat
After Drewboy saw all the hype from Meek's reshare, which included more cosigns from Wale and Snoop Dogg, the self-proclaimed Flow God couldn't believe what was happening. Someone from the same city as him who made it out opened the door and gave him the biggest boost of his career. Drewboy hasn't met Meek yet, but he knows when that time comes, he's going to soak up all the game he can.
"This is the crazy part, right," he explains, setting the story stage. "We did a Power Hour and I missed him, I didn't see him. I think I was probably busy taking pictures or something. I think that's the only time we was in the same place at the same time," said Drewboy, looking back on his first public encounter with Meek. "I still haven't met him directly face-to-face. I thanked him on the gram and everything, but it's not the same as a face-to-face. I feel like we will meet up in the right spot, and I don't think it's nothing to be rushed."
Drew boy so fire moe… how can u not vibe to him an his mans

— Wale (@Wale) January 11, 2020
When asked what's the first thing he would tell Meek when he does get to meet him, Drewboy said he'll be nothing but grateful. He affirms he wouldn't be here if it weren't for that unexpected moment.
"I think I'll just thank him first," he adds. "Meek sharing my post changed my life, you feel what I'm saying? He threw me the oop, and that was like, him telling me this is your turn. You got to do something with it," added Drewboy. "And he never liked any of my posts or commented on anything previous to that. I didn't even think or know he was watching me. That was heavy."
Stay tuned for more of our conversation with Drewboy coming soon.