E-40 & Too $hort Bring Out Mistah F.A.B. During Epic Bay Area Verzuz Battle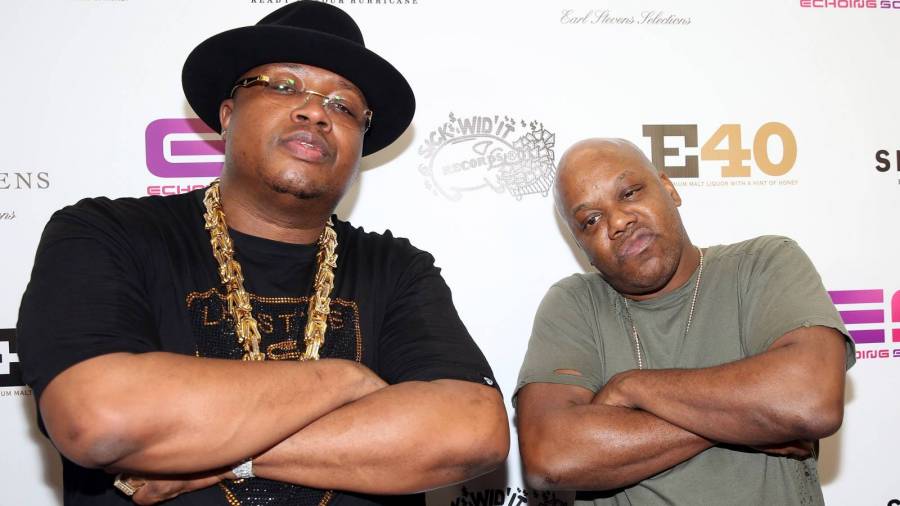 E-40 and Too $hort brought that Bay Area love to the Verzuz platform on Saturday (December 19) for a celebration of their respective catalogs.
For nearly three hours, Short Dawg played hits such as "Freaky Tales," "Life Is…Too $hort," "I'm A Player" and "Blow the Whistle," while Forty Water pulled out "U and Dat," "Captain Save A Hoe," "I Got 5 On It" (Remix), "Yay Area" and "Hope I Don't Go Back," among others.
But perhaps the most endearing aspect of the event was the display of respect the two Bay Area legends showed each other. At one point, they talked about how their friendship goes back to "BR" times — or "before rap" — and reminisced about their legendary come ups.
The duo also brought out fellow Bay Area rap staple Mistah F.A.B. who performed the Snoop Dogg single "Life Of Da Party" featuring $hort and F.A.B.
Too $hort brought out Mistah F.A.B.🔥 #VERZUZ @MistahFAB @TooShort @E40 pic.twitter.com/kAY1qbPcJN

— HipHopDX (@HipHopDX) December 20, 2020
Understandably, $hort and 40 had Bay Area natives going wild in the comment section, especially when that "Slurricane" kicked in, a liquor brand owned by Forty Water.
When the Slurricane kick in 😂 @E40 @TooShort #VERZUZ pic.twitter.com/H6qlC7l10x

— HipHopDX (@HipHopDX) December 20, 2020
The final Verzuz battle of 2020 reportedly had the largest budget yet. TMZ reported $hort and 40 were allotted $500,000 for a state-of-the-art soundstage, concert-style lighting and expensive props such as two old school cars.
Forty and $hort have been busy in the studio amid the raging COVID-19 pandemic. After dropping the collaborative single "Triple Gold Sox" last week, they released a bundled version of two individual solo albums comprised of 10 tracks each — $hort's Ain't Gone Do It and 40's Terms and Conditions. Guest features include G-Eazy, Gashi and Symba.
During a recent interview with HipHopDX, Forty talked about his relationship with $hort.
"Too $hort's the big homie," he explained. "Just to be on the album with them two tycoons, man. You feel me? We're tycoons, too, but you know they the young tycoons. You know? So that's me and him. We're going to make another album, as well, another classic, but like I say, it was beautiful to have me and $hort because that's my big bro, man.
"He the Godfather. I'm the ambassador. You feel me? And then … Come on. Chris Brown and Young Thug? Come on, man. I mean, it's a slap."
Check out their bundled albums below.