Earl Sweatshirt Announces New Album 'Sick!' & Drops Armand Hammer Collab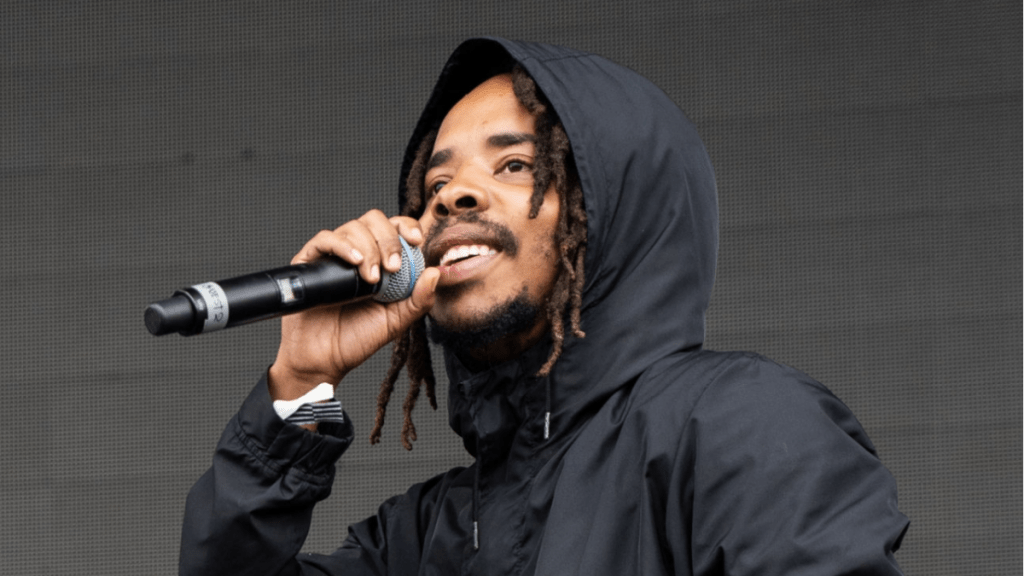 Earl Sweatshirt's new album is officially arriving early next year. On Friday morning (December 10), the West Coast wordsmith took to Instagram to announce his new LP Sick!, dropping January 14 via Tan Cressida and Warner Records.
Serving as the follow-up to 2018's Some Rap Songs — and his first release since 2019's Feet of Clay EP — Sick! was recorded during the COVID-19 pandemic and found Earl "lean[ing] into the chaos" as peoples' health deteriorated and their anger and restlessness grew.
"Sick! is my humble offering of 10 songs recorded in the wake of the worldwide coronavirus pandemic and its subsequent lockdowns," he explained in a statement. "Before the virus I had been working on an album I named after a book I used to read with my mother (The People Could Fly). Once the lockdowns hit, people couldn't fly anymore.
"A wise man said art imitates life. People were sick. The People were angry and isolated and restless. I leaned into the chaos cause it was apparent that it wasn't going anywhere. These songs are what happened when I would come up for air.
"Peace and love to Zelooperz the enigma, the Armand Hammer, and my good friends Alchemist and Black Noi$e. Peace and love to u."
View this post on Instagram
Along with the album's title, release date and cover art — which features a framed mold of the "Chum" rapper wearing a mask surrounded by two pills, African photos and a clove of garlic, among other items — Earl shared a new single called "Tabula Rasa" featuring underground Hip Hop favorites Armand Hammer.
Named after the theory that the human mind is born as a "blank slate," the track finds the trio trading poetic verses over contemplative, piano-laced production from Theravada and Rob Chambers. Earl Sweatshirt actually plays third fiddle, with Armand Hammer's Elucid and Billy Woods handling the opening two verses. But he closes out the collaboration in typically introspective fashion.
"Trust the passage rites of life's chapters/I have to write to find balance/This game of telephone massive, I do what I have to with the fragments/The madness method rampant these days, I let the panic pass me/Featherweight, my heart was straight despite baggage," he raps.
"Tabula Rasa" comes complete with a grainy, VHS-style video featuring footage of Earl, Elucid and Woods performing their verses at The Alchemist's studio. There are also cameos from Detroit rapper Boldy James and London-born producer Budgie.
"Tabula Rasa" is the second offering from Sick! following the Black Noi$e-produced "2010," and the second collaboration between Earl Sweatshirt and Armand Hammer following "Falling Out the Sky," from Elucid and Billy Woods' Haram collaboration with The Alchemist that dropped earlier this year.
In September, HipHopDX 2021 Producer of the Year nominee The Alchemist spoke to The Needle Drop's Anthony Fantano about Earl Sweatshirt's new album, calling it "incredible."
"It's insane," he said. "I think everybody will be happy. He's in his bag, as he should be… Earl is always working, he's a master of his craft, so something gets cut all the time. When he decides to press the button, we'll see. But he's got loaded guns… Know that he's hard at work and the magic is there."