Eminem Reflects On LL Cool J Making Him Personal Gold Rope Chains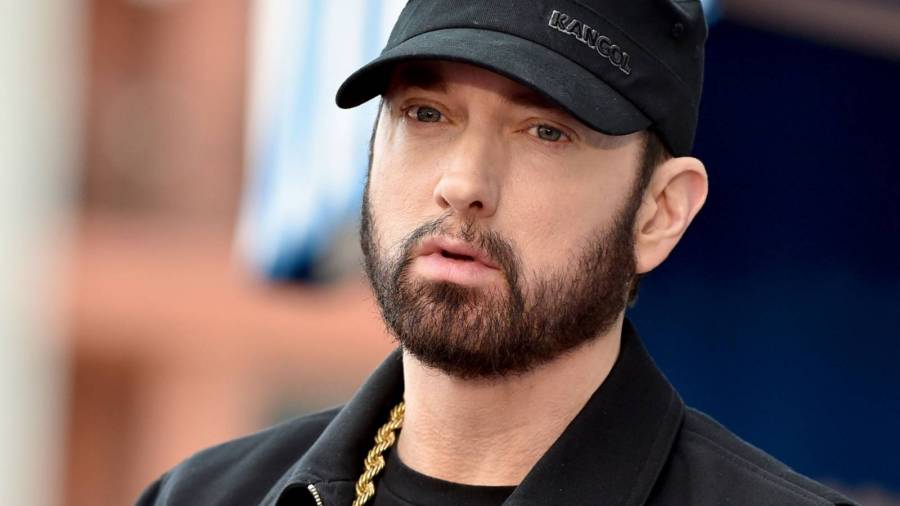 Eminem never wastes an opportunity to salute the Hip Hop legends that paved the way before him. One of those greats is LL COOL J, whom the Detroit rapper has praised on numerous occasions. 
During his Behind The Music episode on Paramount+, Eminem spoke on a particular moment where LL COOL J gave him a gift that he always wanted since he was a child. Besides his array of Kangol bucket hats, LL COOL J was also known for his gold rope chains that helped usher in a new era of flashiness in Hip Hop. Eminem was one of those kids that wanted a chain just like the Queens legend. 
"Since I was a little kid I always wanted a chain," Eminem said regarding LL COOL J's iconic gold chain outfit in the "I'm Bad" video. "I was recording with Rick Rubin and I was like, 'Yo, can you ask LL where he got his chains from?' So he had these made and sent them to me."
Eminem explained that his chains were the same set LL wore in the "I'm Bad" video. According to the 8 Mile rapper, the video for "I'm Bad" blew his mind and showed him what a rap star could be. 
"He was the first rock star of rap. I'm like, 'Yo, I wanted that.' That is what made me actually want to rap." 
LL COOL J is a Hip Hop pioneer, but some out there labeled him the "forefather of pop rap." In April, LL COOL J asked his Twitter followers what that title meant because he had no clue. 
"Me being called the forefather of pop rap is very confusing. What the fuck are you talking about?? LOL."
Me being called the forefather of pop rap is very confusing. What the fuck are you talking about?? LOL

— LLCOOLJ (@llcoolj) April 12, 2021