Eminem & Royce Da 5'9" Reflect On Pat Stay's Death In Touching Video Tributes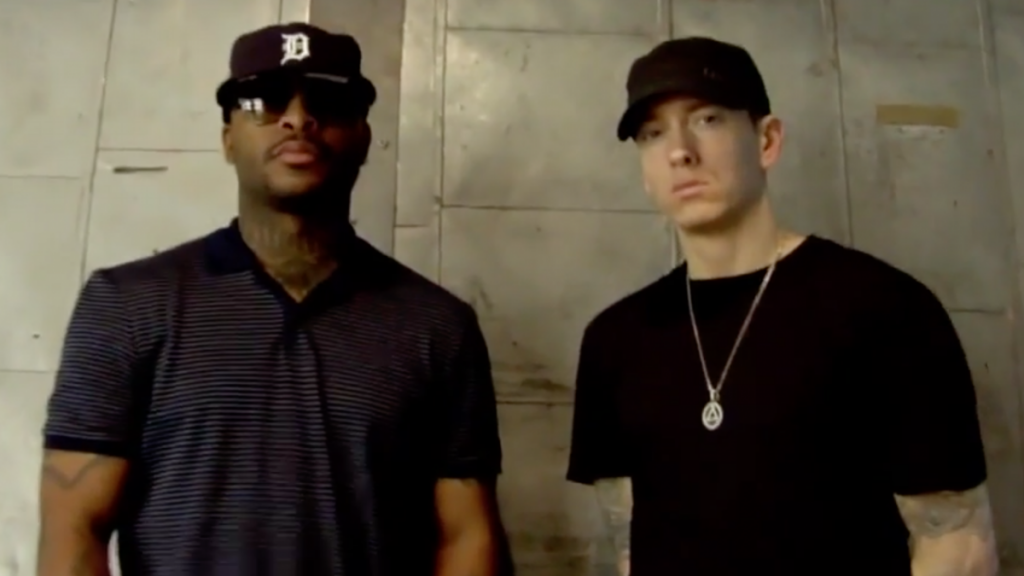 Eminem and Royce Da 5'9″ have paid tribute to late battle rapper Pat Stay with video messages following his death.
The two Detroit MCs sent their condolences to Stay's family and friends for a benefit organized in his memory, honoring his rapping ability and how he carried himself as a person.
"I just wanna send my condolences out to the Pat Stay family and friends," Eminem said. "Bro, I know we never got a chance to meet, but I've been a huge fan of yours for years. The level that you rap to, it's like the pinnacle of battle rap. It doesn't get any higher than the level that you rapped at. I just wanna say, we're gonna miss you bro. Hip Hop is gonna miss you. We lost a legend."
Royce Da 5'9" added: "I'd just like to take the opportunity to send my deepest condolences to Pat Stay's family. I don't even know if I can put into words how great of a man that I felt that he was. Aside from being an amazing rapper, I had the honor and the privilege to be able to build somewhat of a personal relationship with the man, and that's pretty rare to be able to do in this business."
View this post on Instagram
Fellow Nova Scotia rapper Classified posted the videos on his Instagram page, thanking Em and Royce for sending the clips while revealing how much he looked up to them.
"wanna give a big thanks to @royceda59 and @eminem for sending us these two video's to play at Patstay's Benefit today," he said. "we all knew Pat was the Best at what he did, but when you hear it from two legends like this, it just makes you even more proud."
He continued: "i really wish Pat was here to see the outpouring of love he has been getting, i wish i could talk to Pat and see the reaction on his face after seeing the love he has been getting from guys he's looked up to for so long. Rip @patstay_902i."
Pat Stay was reportedly stabbed at the Yacht Club Social in Halifax, Nova Scotia on September 4 at around 12:30 a.m., with the 36-year-old left seriously injured and later dying in the hospital. A homicide suspect, 31-year-old Adam Drake, was arrested in Tantallon on September 10 and is facing a first-degree murder charge.
Eminem initially mourned Pat Stay in a tweet after his death, writing, "Hip Hop lost one of the best battlers of all time. RIP @patstay … KINGS NEVER DIE!!"
Royce Da 5'9″ also shared a photo of Stay on Instagram with the caption, "A GREAT man… Rest Peacefully."