Eminem Shows Love To DMX, Whodini's Ecstacy, DOOM + Prince Markie Dee On Nas 'King's Disease II' Album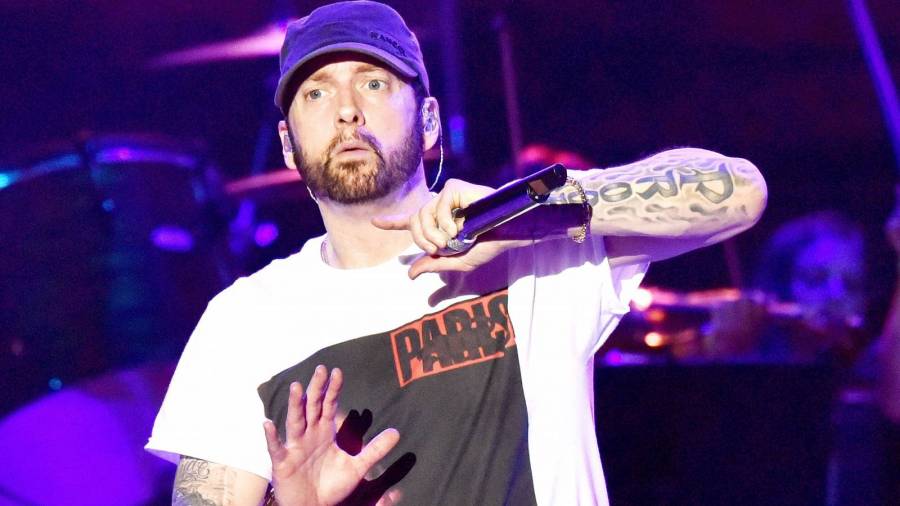 Eminem has historically shown respect for Hip Hop's pioneers and architects — and his feature on Nas' new King's Disease II track "EPMD 2" featuring EPMD's Erick Sermon and Parish Smith is no different.
After poignant verses from Nas and EPMD, the diamond-selling MC slides in to commemorate several of the culture's most impactful artists who have passed away, including DMX, The Fat Boys' Prince Markie Dee, MF DOOM and Whodini's John "Ecstasy" Fletcher.
"I guess, R.I.P. out to DMX [sic] and MC Ecstasy/And Prince Markie Dee, MF DOOM," he raps. "I hit 50 Cent via text, told that him I love him 'cause I don't even know when I'ma see 'em next/Tomorrow could be your death/Yeah and this shit ain't for the faint."
All the late artists Eminem mentioned have died in the last year. MF DOOM passed away in October 2020 from unknown causes, Ecstasy in December 2020, Prince Markie Dee in February from congestive heart failure and DMX in April from a heart attack stemming from a drug overdose.
The losses didn't stop there though — Digital Underground legend Shock G and former Bad Boy Records artist Black Rob died not long after DMX passed, while Blackalicious MC Gift of Gab and the lovable Biz Markie followed.
Unlike Kanye West's Donda album, Nas' King Disease II arrived at midnight EST right on schedule. The 15-track sequel to the Grammy Award-winning King's Disease includes features from Ms. Lauryn Hill, Charlie Wilson and Hit-Boy in addition to Eminem and EPMD.
Listen to it below.