Eminem's Home Intruder Learns Fate After Allegedly Threatening To 'Kill' Rapper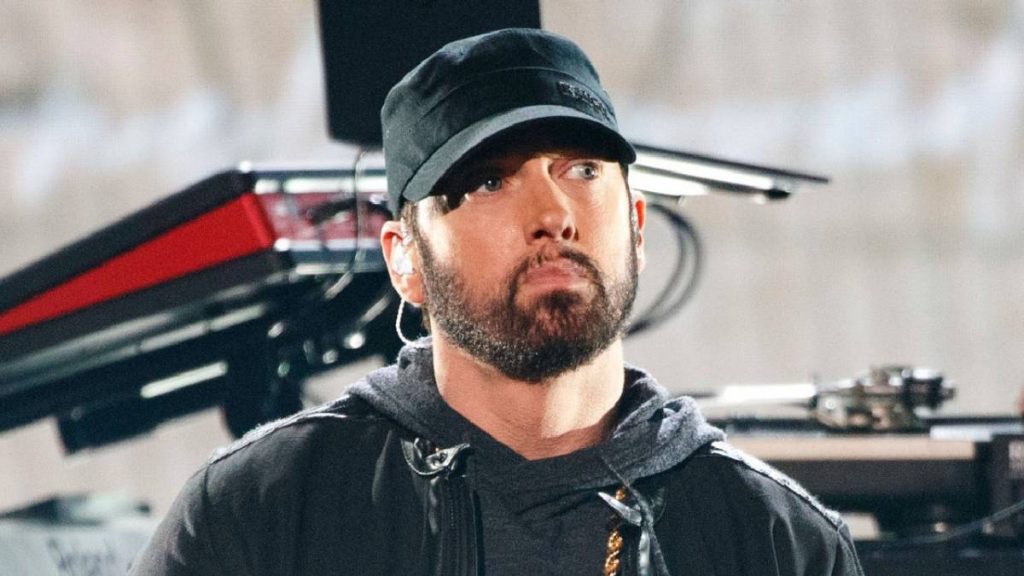 Macomb County, MI – Eminem had his Michigan home broken into last April when a 28-year-old man by the name of Matthew Hughes used a paving stone to smash out a kitchen window. Slim Shady found himself face-to-face with the intruder, who allegedly threatened to kill the rapper.
It wasn't until Em's security team woke up and subdued Hughes that the police arrived and charged him with a pair of felonies, including first-degree home invasion and malicious destruction of a building.
Hughes learned his fate in court last week when a Macomb County Circuit Court judge agreed to a sentencing deal with county prosecutors. According to The Macomb Daily, he ended up being hit with five years probation and time served after spending 524 days in county jail.
Court. Eminem news. "Mr. Mathers (Eminem)
said Matthew Hughes told him he was there to kill him." Detective said that's what Eminem told him after his home was broken into in April. Hughes pictured faces felony charges. Case now heads to Macomb County Circuit court September 28. pic.twitter.com/k5il3IGQjw

— Nick Perreault (@NickPtv) September 9, 2020
Matthew Hughes ended up pleading no contest to a second-degree home invasion charge, which resulted in the charges of first-degree home invasion and malicious destruction of property being dismissed.
During a detective's court testimony, it was revealed that Eminem said Hughes told him he was there to kill him. Hughes reportedly said little at the hearing and "made confusing statements" throughout his pre-sentencing report, according to his attorney.
Em reportedly agreed with the outcome of the case and is looking to put the frightening altercation in his rear-view mirror.
It's been a busy week for the Detroit legend. Eminem opened his Mom's Spaghetti restaurant in Detroit, where he greeted customers at the drive-thru window. He also unleashed a new song, "Last One Standing," featuring Polo G, Mozzy and Skylar Grey from the Venom 2 soundtrack.
Listen to the song below.