Erica Banks' 'Buss It' Is Now A Triller Classic Thanks To Billboard Charts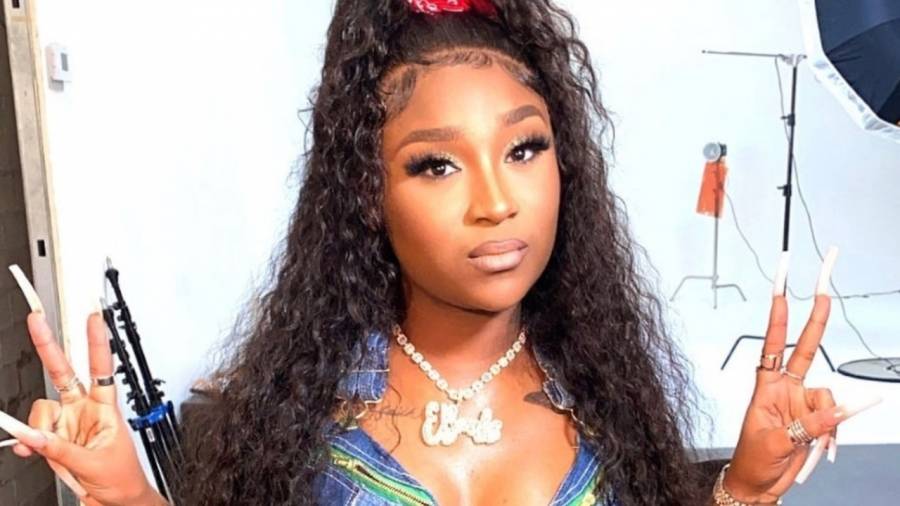 Texas rapper Erica Banks is now a Billboard chart-topper due to the success of her hit-single "Buss It."
Fueled by the viral #BussIt challenge trend, "Buss It" becomes the 1501 Certified Entertainment rapper's first No. 1 appearance on a Billboard chart after conquering both the Top Triller U.S. and Top Triller Global charts during the week ending Saturday (February 6). Additionally, "Buss It" climbed to No. 67 on the Hot 100 Chart, rose to No. 19 on Airplay and gained a 1 percent boost increasing the total streams to 6.2 million according to MRC Data.
It also appears that Banks received a co-sign affirming the status of one of her other hits from Bow Wow during a Super Bowl LV weekend event on Saturday (February 6).
"This Man went crazy to 'Toot That'," she wrote in a quote tweet stamped with a smiley-face emoji.
This man went crazy to Toot That 🤣 https://t.co/70DSOHI9RR

— Erica Banks (@realericabanks) February 7, 2021
Both "Buss It" and "Toot That" appeared on Erica Banks' 12-track self titled 2020 project that includes features from BeatKing and Lil Migo. The 22-year-old also recently joined forces with Dallas-bred rapper Yella Beezy for his new twerk-friendly banger "Star."