Erica Banks Doubles Down On Club Entourage Requirements: 'I Want Thick Bitches Shakin Ass Everywhere!'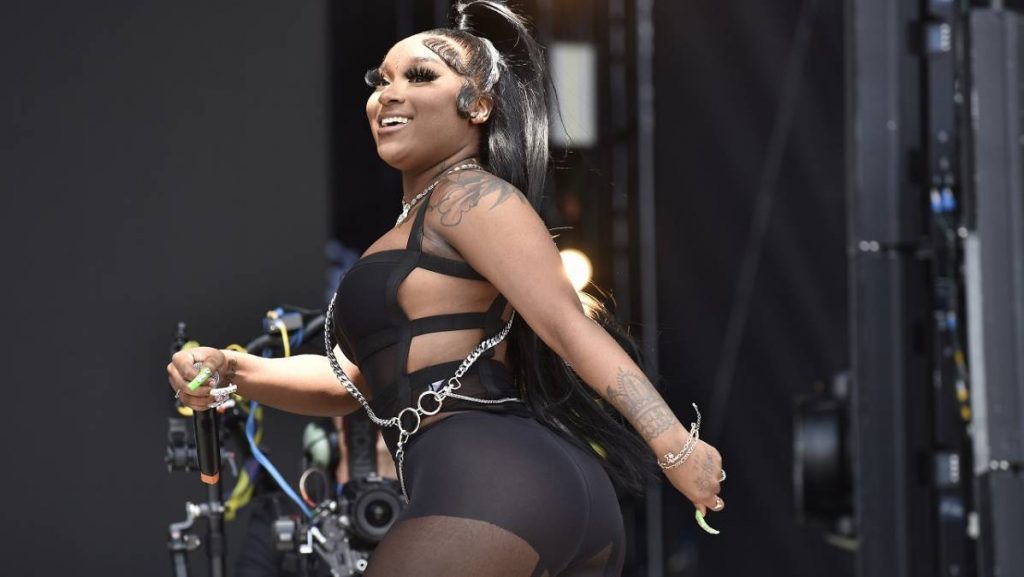 Erica Banks is standing by the recent statements she made about the physical requirements women must meet to party with her, despite receiving some online backlash.
The Dallas rapper went viral Tuesday (September 18) after an IG story intended for her 'Close Friends' feed leaked. In the clip, Banks makes the revelation seemingly unprompted, while explaining why she feels it necessary.
"If she don't look how I want her to look physically, I don't want her to come," she says in the clip. "Because the look of everything is so important to me. If she ain't thick enough? Nope. Hair not did good enough? Nope. Can't dress? Nope. Skinny? Nope.
"And it's like, I don't feel like I'm discriminating," Banks continues. "I just want a certain type of look. She could be the sweetest girl I ever met in my life, but if she don't look the part, I don't want her to come. That's just the vibe I'm on."
Erica Banks talks about her club entourage requirements ? https://t.co/FoC4kyecyo pic.twitter.com/XpAqgvrtYk

— HipHopDX (@HipHopDX) September 21, 2022
Once the video made it to a variety of gossip accounts, fans began chiming in on the "Bust It" rapper's aesthetic demands. The responses were overwhelmingly disapproving.
"Does she want friends or accessories?," one Twitter user asked. "This is the weirdest thing ever"
"Erica Banks is a perfect example of how people prioritize aesthetically pleasing friendships over real friendships," another commenter offered. "You want to surround yourself with people who look good instead of people who care about you and that's why these "friendships" never last."
Banks responded to the negative feedback by reaffirming her original statement in a series of tweets. "Everybody's entitled to their own opinion & I've never been one to convince people of liking mine," she wrote. My preference of who I club with when it comes to my brand has nothing to do with y'all."
Lastly, I love my skinny/smaller women with a passion. Let's not get it misconstrued. However, when I go to the CLUB, I want thick bitches shakin ass everywhere! That's my vibe.

There are even skinny women in my music videos, most hand picked by me, so stop it.

— FLOW QUEEN (@realericabanks) September 20, 2022
Since being thrust into the limelight after her 2020 single became a hit on TikTok and Triller during the pandemic, Banks' career has not been without controversy. Her earliest success coincided with the height of the ongoing legal drama between Megan Thee Stallion and her former manager Carl Crawford.
With both rappers hailing from Texas and Banks being signed to Crawford's 1501 Certified Entertainment, she quickly had to address comparisons being made about the women's similar sounds. "Only ppl from Texas understand we all have the same "accent" lol," she tweeted.
Earlier this year, she once again found herself at the center of potential drama with another female rapper, when Coi Leray seemed to mock an interview clip during which Banks criticized other women in Hip Hop.
"I love Nicki [Minaj], but I just feel like I've been trying to reach out to her for a long time and I just feel like she kinda ignored me," Banks told the Big Facts Podcast. "And I just feel like she entertain the girls who really don't even know how to rap. And my feelings hurt!"
Fresh off the release of her debut album Trendsetter – which featured an appearance by Nicki Minaj on the single "Blick Blick" – Leray shared the video with four "crying laughing" emojis without responding to Banks directly.