EST Gee & 42 Dugg Take Aim In 'Everybody Shooters Too' Video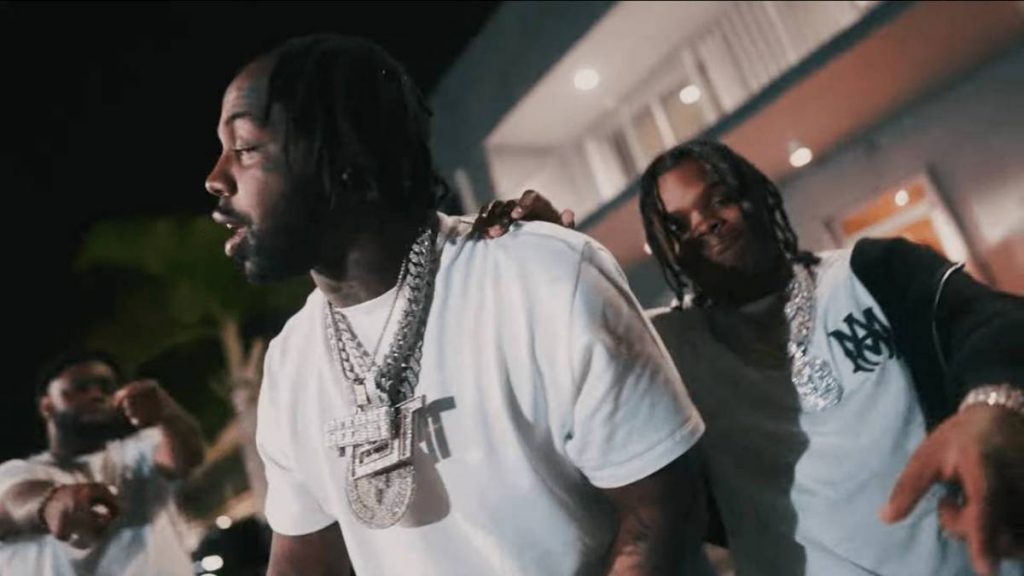 After dropping off "Free The Shiners" earlier in March, Est Gee and 42 Dugg continued the rollout of their forthcoming Last One's Left project by releasing a new single on Thursday (March 31) titled "Everybody Shooters Too." In the Diesel Films-directed visual, both rappers post up alongside their respective entourages as they trade bars about how feared they are in the streets.
"I'm who all the opps and robbers plot on doin' it to/I'm who all the project and the model hoes, wanna do it to/She put it on her head and twist her hands like the screw was loose/You talk like you bulletproof, we all really know the truth," EST Gee raps in the opening verse.
The duo's joint project was announced at the CMG press conference in Los Angeles back in February and was initially slated for a February 18 release date, though that date came and went.
"Last Ones Left," 42 Dugg said during the L.A. conference, which was hosted by Billboard's Hip Hop Editor Carl Lamarre. "Me and Gee, you know, that shit coming soon. We finishing it up right now. Just be ready for it."
The two CMG signees have collaborated frequently these past few years. In 2020, Dugg added a verse to Gee's "Members Only" and "5500 Degrees," and Gee returned the favor in 2021 by hopping on Dugg's song "Rose Gold." The pair then joined forces for Yo Gotti's "Cold Gangsta," off the CMG head's latest album CM 10: Free Game.
On the solo front, 42 Dugg previously dropped off his Free Dem Boyz album back in May 2021, which debuted at No. 8 on the Billboard 200 chart. EST Gee also released two of his own albums last year. Bigger Than Life or Death debuted at No. 7 on the 200 charts, and its sequel, Bigger Than Life or Death, Pt. 2, sat at No. 65.
Check out the video for "Everybody Shooters Too" below.