EST Gee & Jack Harlow Link For Ever-Evolving 'Backstage Passes' Video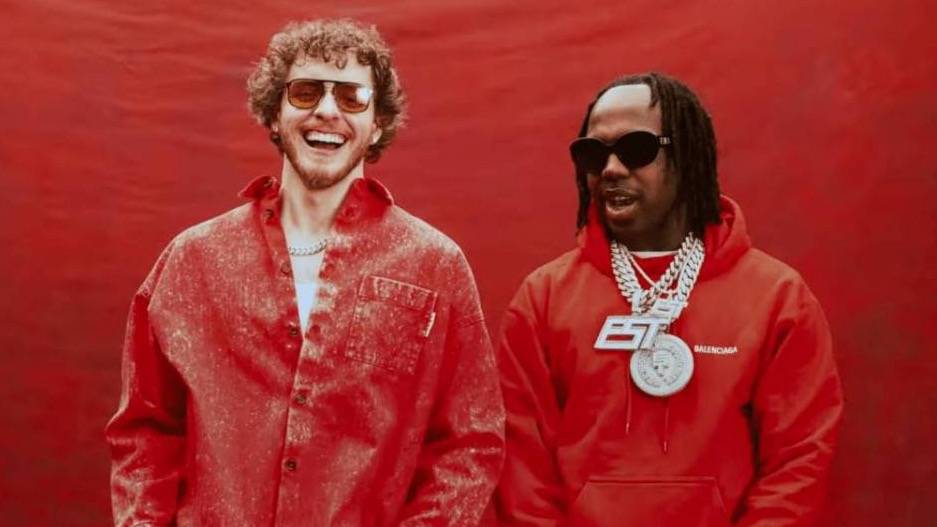 EST Gee and Jack Harlow have linked up for a new visual for their "Backstage Passes" collab — check it out below.
Taken from Gee's new album I Never Felt Nun, which arrived on Friday (September 16), the song's video is directed by Lyrical Lemonade's Cole Bennett.
The new clip features an appearance from gonzo YouTube journalist Andrew Callaghan of Channel 5, who interviews the Louisville rappers as they trade braggadocious bars about their prowess in their hometown.
Watch the video for "Backstage Passes" below:
In a new interview with Zane Lowe, EST Gee spoke on his close relationship with Harlow and said the two of them are responsible for establishing a music scene in Louisville, Kentucky along with Bryson Tiller.
"There wasn't no music scene before, you know what I'm saying? Before Jack and Bryson, I think they was the first people that made it," Gee said. "And then me, it was just totally different. Different type of music, different type of fan demographic. So we created the vibe where we from."
He continued: "We ain't have no voice. I feel like I made us one. Feels like I was supposed to, you know what I'm saying? I know it's creating opportunity and I know the good outweighs the bad. So I'm cool with that."
He also spoke about crafting "Backstage Passes," and said the whole track was done in 30 minutes.
"I put it on for Jack at the studio and he had his part done already. I told him to go in the booth with me, we just freestyled there back and forth. And then when I finished my last bars, I just did the verse and then that was it. 30 minutes. About 30 minutes."
Zane asked if either he of the "First Class" hitmaker knew they had a hit on their hands.
"[Jack] knew. But when I came in he had his verse done, he was geek. I don't know when he'd be excited about something, that it's real."
EST Gee's I Never Felt Nun is the latest installment in his "Nun" series, which began with Ion Feel Nun and I Still Don't Feel Nun in 2020. The 21-track album features appearances from Jack Harlow, Bryson Tiller, Jeezy, Future and Machine Gun Kelly, the latter of which Gee told Zane Lowe happened after MGK reached out to him.
"He reached out to me. He was at a show, he was trying to get me to come out. I was doing something, I couldn't make it. And then he was just like, 'Man, I'm trying to work with you,'" Gee said. "He was just telling me that he liked my stuff, you know what I'm saying? And I was surprised. And he was like, 'Man, send me some music that's your vibe.' I'm like,'"Oh.' I just sent him the stuff and then he sent that back a couple days later."