Ex-Bad Boy Records Star Shyne Elected To Belize Political Office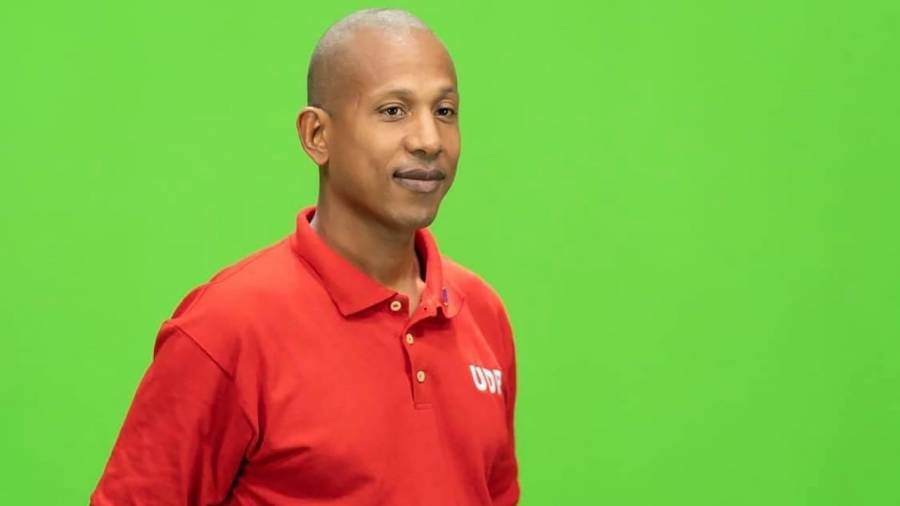 Shyne is set to continue the Barrow family's political lineage in the country of Belize.
The former Bad Boy star won the Mesopotamia seat in Belize City for the House of Representatives on Wednesday (November 11). While his father, Prime Minister Dean Barrow is set to be replaced by John Briceño, Shyne's sister Denise "Sista B" Barrow will serve in the Queen's Square constituency. Shyne succeeds his uncle, Honorable Michael Finnegan who announced in 2017 that he wasn't seeking re-election for the seat and endorsed the "Bad Boys" rapper to replace him.
Shyne took to Instagram on Thursday (November 12) to celebrate his victory.
"FROM HIP HOP TO THE HOUSE OF REPRESENTATIVES!!!" he wrote. "Thank you MESOPOTAMIA!!! It is with the greatest humility that I accept this victory for us! We won today! This victory is for all those who are just like me in Mesopotamia, Belize and the world over! All those who have taken a fall! All those who have stumbled on their life's journey."
He added, "We all fall! But to get up and walk, run and rise again is the purpose of life! We are all destined to be challenged but we are all capable of overcoming those challenges! My story is testament of human fortitude! We all have what I have! We just have to dig deep within and find it! I hope I inspire everyone to overcome their adversities and find their greatness!"
View this post on Instagram
His former Bad Boy label head Sean "Diddy" Combs was among the supporters who celebrated Shyne's victory.
"Congrats my brother Shyne," Diddy shared on Facebook.
The "Bonnie & Shyne" rapper originally got an endorsement from Diddy in June after he announced his intentions to run for the country's House of Representatives.
Shyne's victory in Belize comes more than 20 years after his life was altered following a shooting at Club New York in 1999. He served a decade behind bars and in a recent conversation with Fat Joe detailed how he shot his gun in self-defense.
"What was happening for me in my life in my time was a miracle, cause that incident in Club New York almost ended my career," Shyne told Fat Joe over Instagram Live. "All I used to pray for, I know I defended myself … I defended my friends."