Ex-Funk Volume Co-CEO Damien Ritter Calls Hopsin Reunion 'Black Men Growing Up'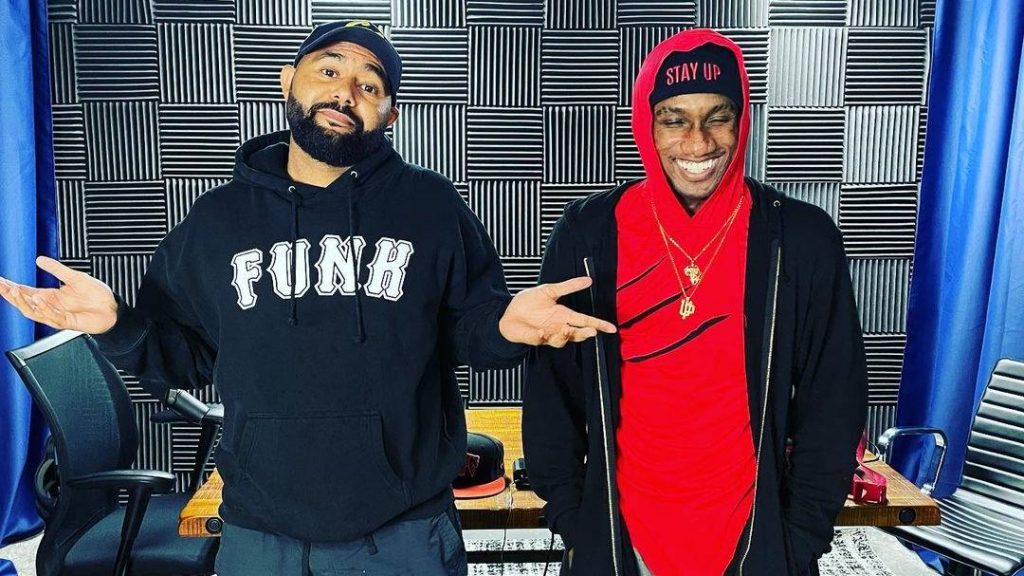 Los Angeles, CA – Fans of the independent Hip Hop powerhouse Funk Volume were privy to a nasty breakup between co-CEOs Hopsin and Damien "Dame" Ritter in 2016, eroding years of unfiltered, unabashed rap music and animated lyricism.
Four years later, after countless snipe tweets, public slandering and diss songs, cooler heads have prevailed to possibly resume what once was. On Monday (November 30), Ritter posted a photo inside Pink Cloud Studios with his former business partner that hinted at Funk Volume operations being back in business.
"In 2020…anything can happen," Ritter wrote on Instagram with shocked and shrugging emojis.
View this post on Instagram
The beef reached its apex in March 2016 when Hopsin released a full-scale production through the "ILL Mind of Hopsin 8" diss track, but Monday's social media update has completely updated the timeline.
"Call it Black men growing up," Ritter tells HipHopDX with a laugh. When pressed for the overall meaning behind the photo, he assured readers the full explanation would be revealed on an upcoming episode of the Music Entrepreneur Club Podcast.


Loyal Funk Volume rapper Jarren Benton was extremely vocal in wanting the team to salvage their working relationship and when asked if he was down to strengthen the reunion through new music, he responded to DX with a "hell yeah," resounding with excitement.
"They said they were gonna do a podcast about the break up —I'm actually shocked that it happened," Jarren admits. "I know Hopsin extended the olive branch to Dame and they were back on good terms. It's dope to see that they actually did the podcast. I know they've been trying to do it for a while."
The label fallout didn't slow Benton's Hip Hop hustle, however. In addition to the multiple LP's he's dropped since 2016, he released his latest single — the bar-heavy "Murder Everything" — on November 27.
Founded in 2016, the label bolstered the careers of rappers Benton, Dizzy Wright, SwizZz, and producers Kato On The Track and DJ Hoppa. In 2015, following a partnership with Warner Bros. Records, financial disputes between Ritter and Hopsin begin to disrupt the label's working order, resulting in its official dissolution not long after "ILL Mind of Hopsin 8" began trending on Twitter.
All ill-fated events considered, things appear to be water under the bridge as of press time. Relive some of Funk Volume's most popular releases as the Music Entrepreneur Club Podcast goes through the editing process.
Hopsin — Knock Madness
Jarren Benton — My Grandma's Basement
Dizzy Wright — The Golden Age
Kato On The Track — Kato's Revenge