Ex-Murder Inc. Rapper Charli Baltimore Recalls Biggie's 1st Reaction To 2Pac's Diss 'Hit Em Up'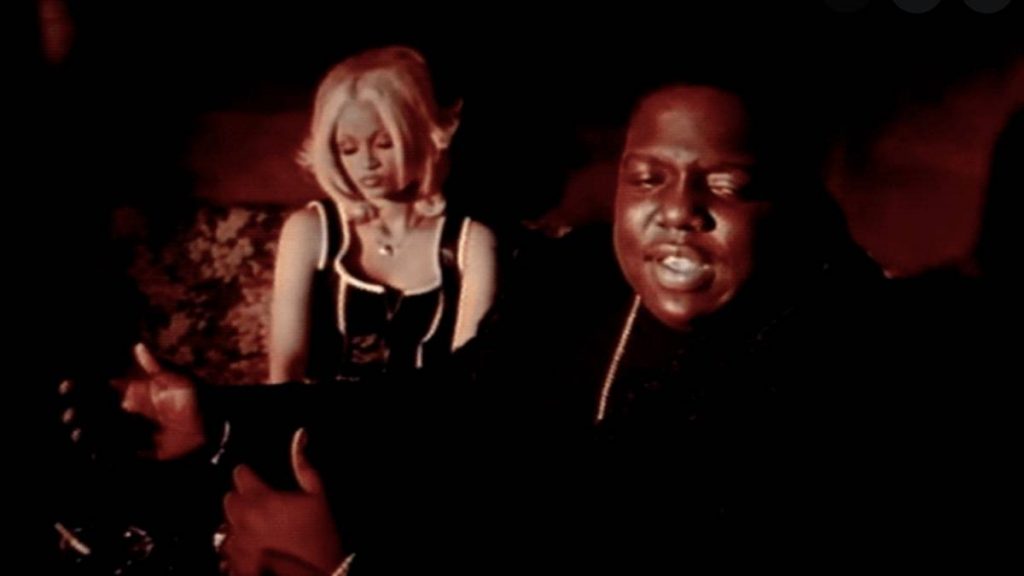 2Pac unleashed "Hit Em Up" featuring the Outlawz in June 1996, one of Hip Hop's most infamous diss tracks. Aimed primarily at The Notorious B.I.G., Diddy and Bad Boy Records, the song made it clear just how much disdain 'Pac had for his rivals at the time.
In a new interview with The Art of Dialogue, former Murder Inc. artist and Biggie's ex-girlfriend Charli Baltimore recalls being present the first time Big heard the vicious track.
"It was somebody's video shoot," she says. "I don't remember whose. Puff was there, and I just remember Puff coming out. I think we pulled up, Puff came out. He was like real somber looking and he was like, 'Yo! I gotta play you this record.' And that's the first time we heard 'Hit 'Em Up.'
"The whole mood just changed. A video shoot is supposed to be upbeat, happy, whatever and Big is like, 'Are you fucking serious right now? Serious? This is what we're doing right now?' It was just shock. It was just crazy."
But as Baltimore points out, 2Pac believed the 1994 Biggie song "Who Shot Ya?" was meant for him when in reality, it'd been written before 'Pac was shot at Quad Studios. Baltimore says Biggie was ultimately "hurt" by the song and couldn't understand where all the anomosity was coming from, especially since they were once friends.
"You got this dude just riding on you and riding on you and you not knowing what's what," she continues. "If I'm not mistaken, Pac mistakenly thought that 'Who Shot Ya?' was directed at him when 'Who Shot Ya?' was actually written before 'Pac had even gotten shot. 'Who Shot Ya? is not about 'Pac.
"It was written before 'Pac got shot but of course, people are going to hear that and say, 'OK, yeah that n-gga Big is going at this n-gga now and it's going to be back and forth.' But in all actuality, that record was already written. When you listen to it, with all that was going on, it does sound like, 'Yeah n-gga, I'm on your ass,' and it wasn't like that."
On November 30, 1994, Jimmy Henchman reportedly offered 2Pac $7,000 to stop by Quad Studios to record a verse for his client Little Shawn. But once he arrived in the lobby, three men robbed and beat him at gunpoint. Although 2Pac tried to fight off his attackers, he was shot. "Who Shot Ya" was released in February 1995, roughly two months after the shooting.
In an interview with Vibe that same year, 2Pac was certain he'd been set up by Biggie, Diddy and Henchman. But Baltimore maintains Biggie had nothing to do with the timing of the record.
Charli Baltimore did admit the release date for "Who Shot Ya?" wasn't ideal but partially understood why it came out when it did.
"Big didn't have anything to do with when records got released," she says. "He's on a label. If Puff made that decision to put that record out or whatever, the timing was what it was. Big had already written the record."
Elsewhere in the interview, Baltimore was asked if Biggie really thought 2Pac had slept with his wife Faith Evans as he claimed on "Hit 'Em Up," to which she replied, "He believed it. In the beginning, he believed it. I don't know as time went on, he believed it, but in the beginning, yeah, he believed it."
Baltimore signed with Irv Gotti and Murder Inc. in 2002, appearing on the Ja Rule tracks "Down Ass Bitch" and "The Last Temptation," Christina Milian's "Spending Time" and Ashanti's "Rain on Me" (remix). She also appeared in Biggie and Lil Kim (Junior M.A.F.I.A.) video for 1995's "Get Money."