Fabolous Puts His 7-Year-Old Son Through A Grown-Man Workout With Jim Jones' Help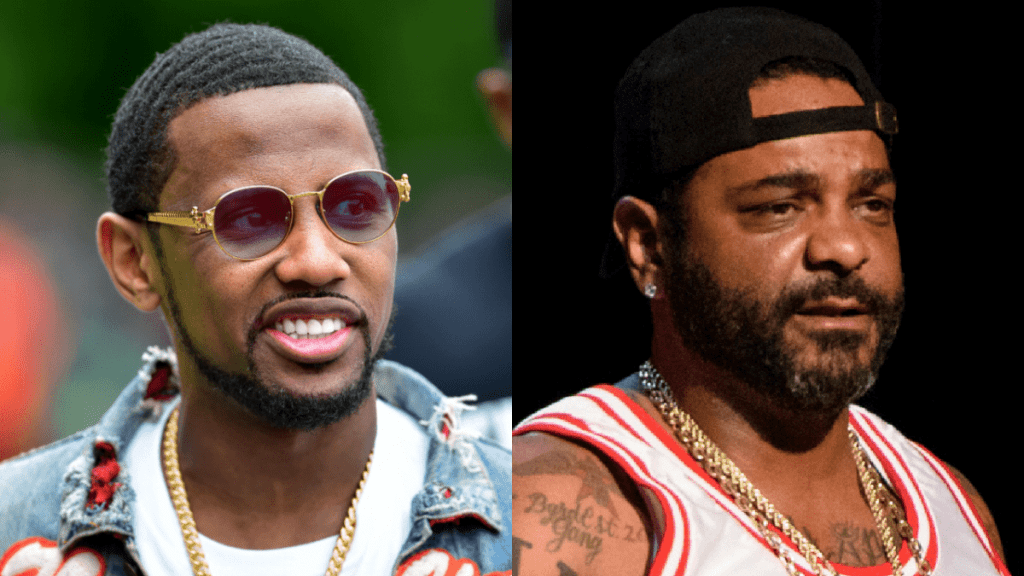 Fabolous's seven-year-old son Jonas is becoming a star in his own right. On Wednesday (June 29), the Brooklyn rapper took to his Instagram with a post of his son getting a workout in with his dad and Jim Jones.
The clips opens with Jonas getting warmed up with a round of push-ups alongside his dad before he heads over to Uncle Jim to start the workout. The curly-haired kid performed a set of hammer curls followed by more push-ups, before strengthening his core with a set of flutter kicks.
The workout montage ended with Jonas and his father pushing out some reps on the chest press machine. "Take your kid to WORK day @mrjonasjackson @jimjonescapo @fitlitclub," Fab captioned the post.
Busta Rhymes, Maino and The LOX's Sheek Louch were among Fabolous' rap friends saluting Jonas on his gym grind in the comments section.
View this post on Instagram
When Jonas isn't working out with his dad, he's fine-tuning his freestyle skills. Earlier this year, Fabolous posted a video of his son busting out some bars over an atmospheric beat, and he did it again over Drake's "Champagne Poetry" a few weeks ago.
Fat Joe, Dave East and Bobby Shmurda were among those impressed by Jonas's raw talent, but Loso wasn't going to let him have all the shine. Earlier this week, the BK MC unleashed his own freestyle over Drizzy's Certified Lover Boy opener, dubbed "Reposado Poetry."
"Y'all thought I was gonna let Jonas outdo me?" Fabolous playfully asks at the beginning of the freestyle. "Jonas, you got 24 hours to respond or I'm the freestyle champ."