Famous Dex Threatens To 'Smack The Fuck' Out Of Akademiks Over 'Drugged Out' Instagram Post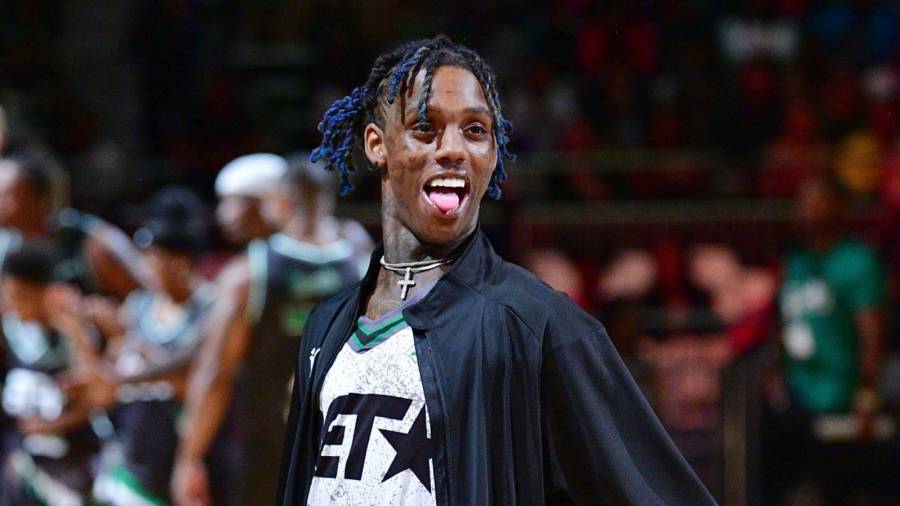 Hours before it was reported Famous Dex was headed to rehab, Akademiks posted a video of the Chicago rapper going in on the former Everyday Struggle co-host. Dex was apparently upset Ak reacted to a photo of Dex looking heavily drugged and suggested he get help for his alleged substance abuse problem.
But instead of heeding his concerns, Dex threatened to physically assault the internet personality if they are ever in the same place.
"Don't nobody say congratulations when I went certified gold for my album," he begins. "Nobody be saying any of that … Y'all so worried about me. Whatever y'all worried about, get the fuck off my dick. DJ Akademiks, you's a fucking lame. Stay off my dick you fucking lame ass dude. If I ever see you, I will smack the fuck out you. I swear to god on my son."
From there, Dex manages to stammer out a few more insults while he holds on to his seemingly never ending blunt roach.
While referring to himself in the third person, Akademiks wrote in the caption. "#famousdex goes off on #djakademiks after @iamakademiks suggested famous dex get help because of recent images of dex looking drugged out."
View this post on Instagram
Dex sparked concern among his fanbase when the alarming aforementioned photo started making the Twitter rounds on Sunday (December 20). But Dex quickly denied hard drugs were at the root of the problem and insisted all he does is smoke weed, even though his team has reportedly confirmed he struggles with an opiate addiction.
"Stop worrying about the next muthafucka that's doing drugs [inaudible]," he said on Instagram Live. "The world on drugs, you know what I'm sayin'? I used to love doing whatever. I got money, I can do whatever the fuck I wanna do. Goofy ass bitch. Fuck you worried about me for? And two, I don't do none of that shit, n-gga. I smoke weed and take care of my kids."
The 27-year-old has just two studio albums under his belt — 2018's Dex Meets Dexter and 2020's Diana. The former peaked at No. 12 on the Billboard 200 and was certified gold by the Recording Industry Association of America (RIAA) in September.