Famous Dex To Serve Jail Time Following String Of Domestic Violence Arrests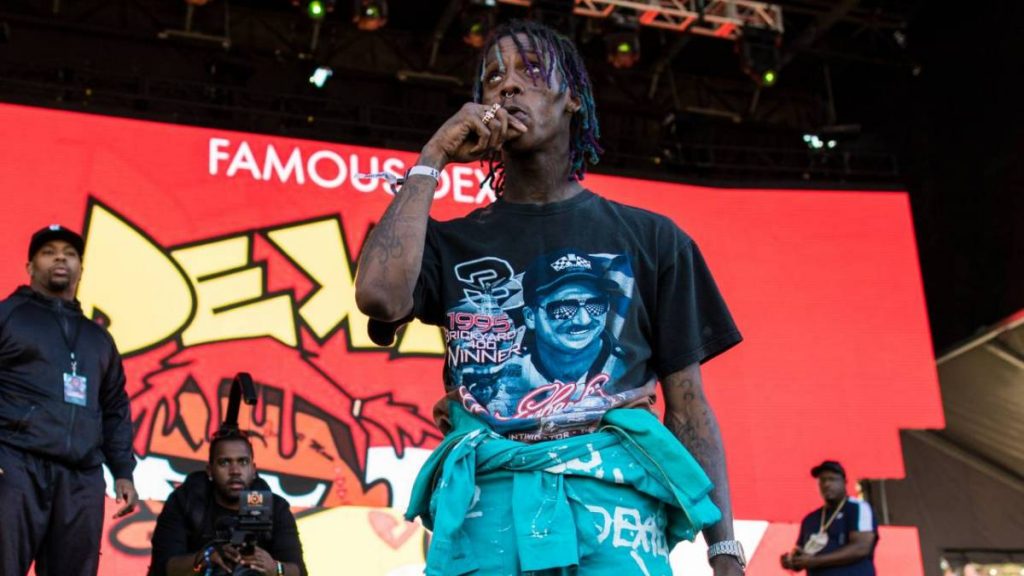 Los Angeles, CA – The hands of justice have seemingly caught up with "Japan" rapper Famous Dex and they're placing him behind bars for the time being.
Akademiks intercepted a police report on Friday (September 10) that specified the Chicago native had been detained by the Los Angeles Police Department Valley Jail Section following his March and June arrests that detailed a litany of charges, including domestic violence and gun possession.
While the police booking document cites Famous Dex was officially sentenced on September 1 to 364 days of lockup, he also has a projected release date of November 24, allowing for the Rich The Kid and 300 Records' prized artist to potentially have a Happy Thanksgiving 2021 if all goes well.
View this post on Instagram
The past year has been tumultuous for Famous Dex, who saw his last studio album — 2020's Diana — come and go without any charting or certification.
June's hearing was actually ordered after the 28-year-old rapper was arrested for violating a protection order regarding a different October 2020 domestic violence charge. Similar to many of his arrests, he was brought up on a heaping load of charges: corporal injury domestic violence, threatening a domestic partner, exhibiting a firearm, inflicting bodily injury, dissuading a victim from reporting a crime, defacing property, and illegal possession of a firearm.
In addition to his legal woes, substance abuse has also plagued Famous Dex's fluctuating career, with things tragically hitting the wall in 2019 when he suffered several public seizures — including one while performing in Los Angeles, the same city that now recognizes him as a prisoner.
As of press time, the "Pick It Up" rapper's Instagram account has been completely wiped clean, leaving only a link to his 2021 SoundCloud album Say What You Want.