Fat Joe Presses Lil Pump About Eminem Diss – But He Feigns Amnesia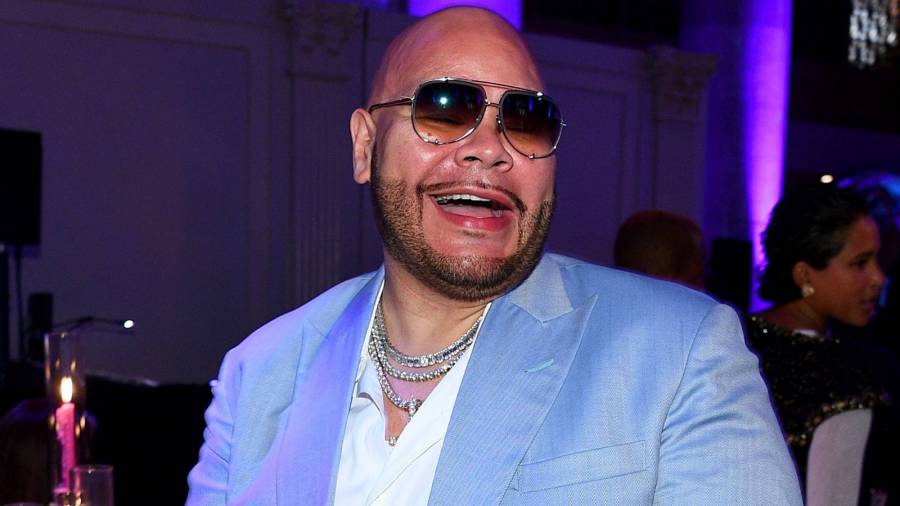 Lil Pump seemed to be doing anything for attention last year in perhaps an attempt to hang on to any relevance he might've gained from his "Gucci Gang" heyday. From endorsing Donald Trump to dissing Eminem, there were no limits to Pump's public behavior. But during a recent appearance on The Fat Joe Show, Fat Joe wanted some answers for saying Slim Shady is a "bitch," among other things.
Momentarily feigning amnesia, Pump replied, "Who? I don't remember that." But the Terror Squad MC continued pressing the 20-year-old rapper who eventually appeared to muster up a semblance of an apology. Upon further investigation, it sounds like he was apologizing for sleeping through Fat Joe's initial request for an interview — not for dissing Slim Shady.
Fat Joe then forced Pump to name a few artists who influenced him, which included Sosa, Chief Keef and XXXTENTACION.
Pump hopped on Instagram Live with a message for Shady on Christmas Eve 2020.
"Hey fuck Eminem, you is lame as hell," he said at the time. "Ain't nobody listening to your old ass. You lame as fuck, bitch. I woke up on some bullshit. I'm back on my fuck shit."
To be fair, Pump was one of several rappers who was caught in Em's lyrical crosshairs on 2018's Kamikaze. On the song "The Ringer," Em annihilated artists such as Lil Xan and Pump for their homogenous rap and accuses them of biting Lil Wayne.
"Lil Pump, Lil Xan imitate Lil Wayne/I should aim at everybody in the game, pick a name/I'm fed up with being humble/And rumor is I'm hungry/I'm sure you heard mumblings/I heard you wanna rumble like an empty stomach/I heard your mumbling but it's jumbled in mumbo-jumbo."
But the Florida native's comments about the diamond-selling MC still yielded a tongue-lashing from Em's former Bad Meets Evil collaborator Royce Da 5'9 who told Pump, "I'll slap them glasses so far off his face, they'll land in a whole nother genre. Not cuz I'm mad but just cuz I'm exhausted with all the tuff talk from all these harmless creatures … enjoy yourself. You actually make money off blatant misappropriation while not really being good at anything."
Watch the clip above.