Fat Joe Recalls Advice Lil Wayne Gave Him Before Prison Sentence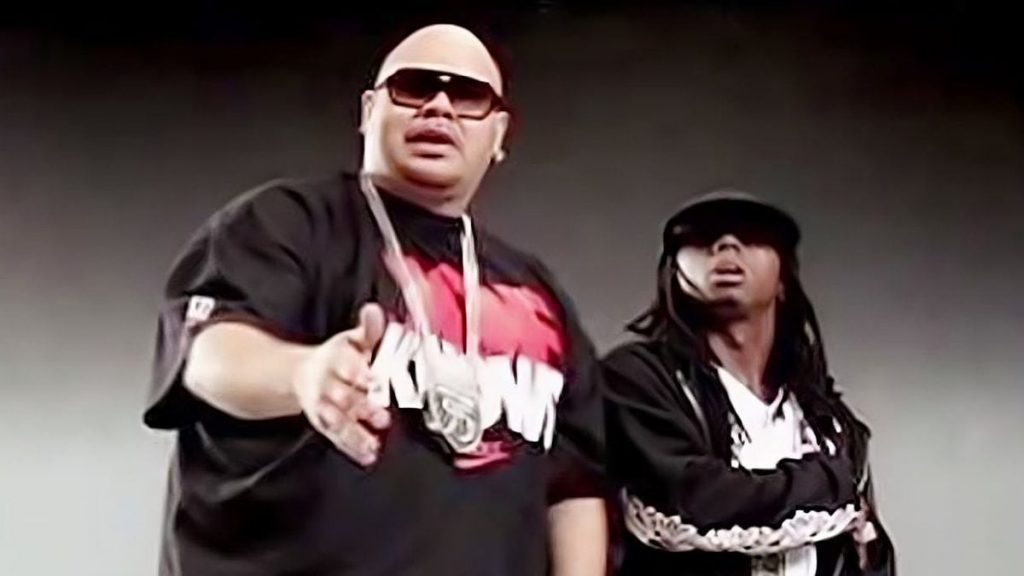 Fat Joe has revealed the advice Lil Wayne gave him as he was preparing to go to prison on tax evasion charges in 2013.
Joey Crack recently appeared on Jada Pinkett Smith's Red Table Talk, with a preview of the episode finding the "Lean Back" rapper reflecting on his friendship with Weezy.
During the interview, Joe recalled the time he visited the New Orleans rap legend on Rikers Island, where he was held for eight months on gun charges in 2010.
"Lil Wayne is my brother, man," he said. "One of the saddest things I ever did was go visit Lil Wayne in jail. And not only that, they had him, like, chained up. They had him, like, really chained up, like, Lil Wayne! They had him in shackles and all that. They had him like he was the killer of all, right?"
Fat Joe went on to explain that Lil Wayne later returned the favor and advised him to remain humble while behind bars during his own three-month bid in 2013.
"I went to see him. He lives across the street from me in Miami. I was like, 'Yo, Wayne, what's up?' And he was like, 'Nah, man, I'm just telling you right now, be humble,'" he remembered. "I said, 'How do you do it?' He said, 'Just be humble, bro. Don't go in there on somethin'. If you be humble, they'll respect you."
Aside from being neighbors, Fat Joe and Lil Wayne share a long-running collaborative relationship that includes records such as "Make It Rain," "Pullin," DJ Khaled's "We Takin Over" and more.
In 2016, Lil Wayne released the book Gone 'Til November featuring journal entries from his prison bid, during which he married two male inmates and was visited by the likes of Kanye West, Diddy and Drake.
Meanwhile, Fat Joe recently revealed the backstory behind his iconic "Lean Back" dance moves.
The Bronx rap legend spoke to HipHopDX on the red carpet at the 2022 BET Hip Hop Awards last month, revealing the inspiration came from Jamaican music.
"The same time that I recorded it [was the first time I did the dance]," he said. "At the time, Jamaican music was really, really killing 'em. And I said, 'I need something to rockaway, lean back.' So when I made it, I made the dance for it. The same time."
He added: "We knew off rip, that thing was outta here. Every now and then you make a song that's like, 'Oh no, this is gone. This is outta here.' Yeah that was it."