Fetty Wap Collaborator Tripple Beanz Murder Caught By Security Camera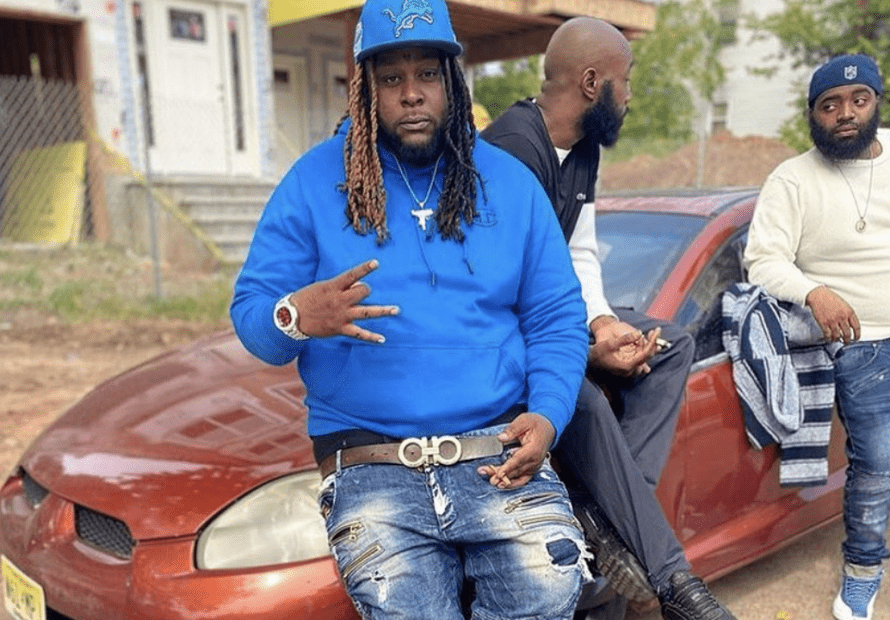 NEWARK, NJ – Emerging New Jersey rapper Tripple Beanz was fatally killed in a Newark, New Jersey shooting last Friday (November 27). The 29-year-old was walking to his parked car when a pair of masked gunmen hopped out of their vehicle and shot him multiple times from close range in a brutal execution before running off.
According to the Essex County Police Department, no arrests have been made and the investigation remains ongoing, but a security camera captured footage of the murder in broad daylight, which should help in identifying the assailants.
Beanz — born Corey Thompson – is best known for his gritty Fetty Wap collaboration "Let's Get It." He also worked with Gunplay and released his menacing "Dumb Shit" single in October.
An Orange, New Jersey recording studio Beanz would often work out of memorialized the late rapper.
"A superstar in the making and more importantly family here," DFG Recording Studio's account wrote. "Genuinely was tryna change his life around. This was a man who WORKED and had SO MUCH TALENT."
View this post on Instagram
Fetty commented a bunch of broken heart emojis under Beanz's final post to Instagram. Just last week, the New Jersey native saluted the 1738 boss for his 2014 "Trap Queen" anthem going diamond. The two had been teasing another collab in "Opp Pack" in November.
"My brudda, My slime, My dawg," Beanz wrote. "1 of the REALEST niggaz I kno!! Congratulations on #TrapQueen goin diamond!! Niggaz favorite rapper could NEVER!! I NEVER had to ask 4 a HANDOUT!! You always did shit from the HEART!! Nigga u told me bro its NOT a HANDOUT you my BROTHER!!"
View this post on Instagram
Thompson is survived by his daughter. HipHopDX sends their condolences to the friends and family of Tripple Beanz.