Fivio Foreign Channels Famous Nicki Minaj Brag To Reveal His 5-Figure Feature Price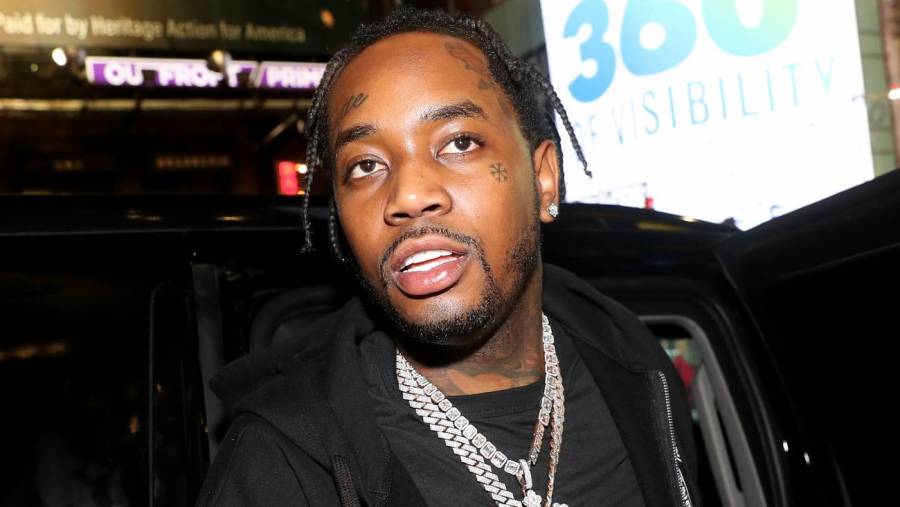 With just an EP and mixtape to his name, Fivio Foreign is still in the early stages of his career as far as solidifying his catalog. However, with a couple of Drake and Nas collaborations behind him, he's already got some powerful co-signs and feels he has a big enough profile to set a high feature price.
In a tweet posted on Tuesday (February 2), the Brooklyn native revealed he's currently charging $50,000 without putting out a debut LP yet.
"50K for a verse no album out," he wrote on Twitter.
50K for a verse no album out ❗️

— Fivio Foreign (@FivioForeign) February 2, 2021
The tweet references Nicki Minaj's famous lyrics from her "Monster" verse, which appears on Kanye West's 2010 album My Beautiful Dark Twisted Fantasy.
"So let me get this straight, wait, I'm the rookie?" Nicki raps on the song. "But my features and my shows ten times your pay?/50K for a verse, no album out/ Yeah, my money's so tall that my Barbies got to climb it."
At the time "Monster" was released, Minaj had only dropped mixtapes Playtime Is Over and Sucka Free, along with We Are Young Money as part of Young Money.
Fivio is signed to Ma$e's RichFish Records through Columbia Records and has so far released his Pain and Love EP and 800 B.C mixtape as part of the deal. He also landed major 2020 appearances on Drake's "Demons" off Dark Lane Demo Tapes and Nas' King's Disease track "Nasty."
In January, Fivio fired up a debate about who birthed the Brooklyn drill scene, which prompted fans to suggest he was referring to Pop Smoke, Sheff G, 22Gz and many other rappers who have skyrocketed the movement.
"Don't even ask me me who started Brooklyn drill.." he tweeted. "Cuz it only 1 answer.. IDK wtf everybody else talkin bout."
Don't even ask me me who started Brooklyn drill.. Cuz it only 1 answer.. IDK wtf everybody else talkin bout.

— Fivio Foreign (@FivioForeign) January 20, 2021