Fivio Foreign Reportedly Arrested In New Jersey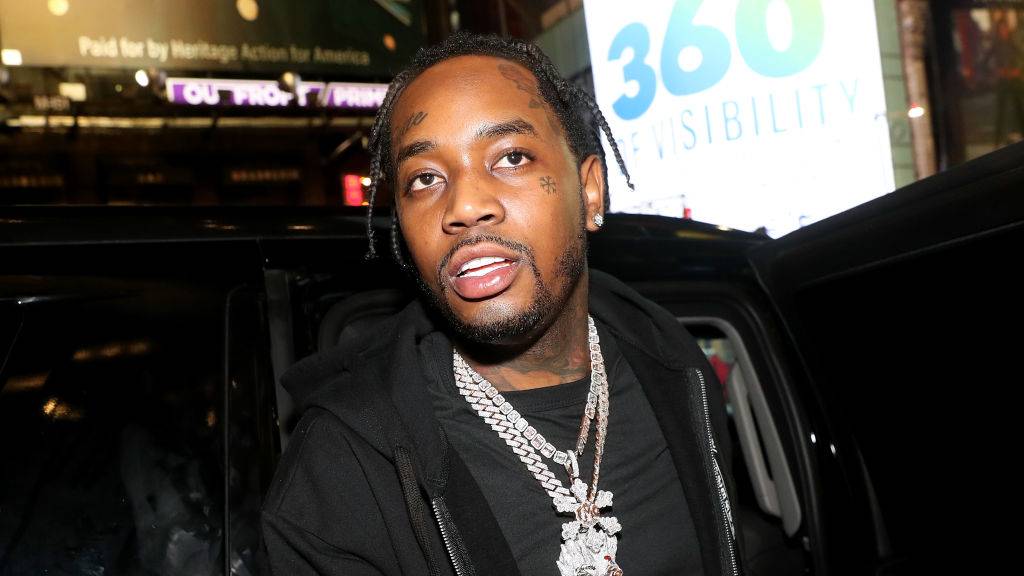 Brooklyn rapper Fivio Foreign was reportedly arrested in New Jersey on Saturday (October 10). According to inmate records, Fivio (real name Maxie Ryles) was taken into custody on charges of simple assault/knowingly causing body injury and currently remains behind bars.
Although details surrounding the alleged assault are scarce, the inmate records indicate there's no bond available for the Columbia Records artist.
View this post on Instagram

#fivioforeign in county jail in jersey after he was arrested on assault charges
Fivio initially rose to notoriety in 2019 with the song "Big Drip," which was remixed by Lil Baby and Migos rapper Quavo. In May, he linked up with Drake for the song "Demons,"  earning his first Billboard Hot 100 single when it debuted on the chart at No. 34. That same month, he joined forces with Lil Tjay and the late Pop Smoke on the song "Zoo York," which peaked at No. 65.
Following Pop Smoke's murder in February, Fivio told VladTV he wished Pop's alleged killers weren't arrested.
"I was mad they got locked up," Fivio said in July. "Now that we know who it came from… I don't like them in jail."
He also recalled the moment he found out about Pop's death and admitted he had trouble believing it.
"At first, I ain't believe that shit," Fivo said. "Fake news, first thing I said. Why n-ggas sharing this shit? I was getting a thousand calls and then I made a call … I didn't even know Pop was in L.A. cause the day before that, he was in the studio with Polo G. Then the next day, I came to the studio to finish up the song with Polo G. I got the call and asked, 'Is this shit real?'"
Earlier this month, Chicago rapper King Von and Fivio dropped the collaborative single "I Am What I Am" in which Fivio pays tribute to his fallen friend.
"Forever Pop, we ain't never gettin' cool with the opps," he raps. "I get the money, I do it a lot (I get the money, I do it a lot)/I got it on me, he gettin' shot (Bow)/We ain't give a fuck about the cops/I'm that Woo, you know what to do."
Listen to the song below.