Fivio Foreign Was Reportedly Arrested For Alleged Assault On His Pregnant Girlfriend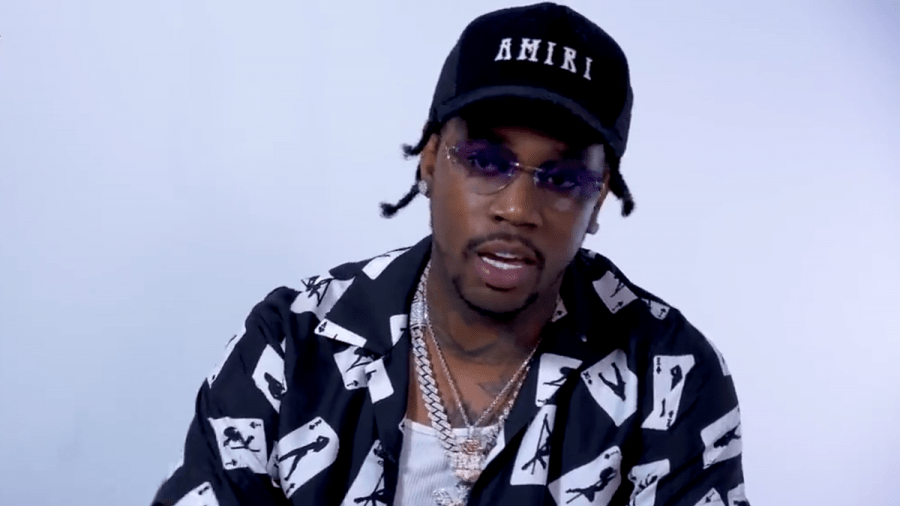 Edgewater, NJ – Brooklyn rapper Fivio Foreign was arrested in Edgewater, New Jersey on Saturday (October 10). According to The Daily Voice, Fivio is still behind bars for an alleged assault on his 24-year-old girlfriend who's currently pregnant with their second child.
Police took Fivio into custody at his residence in The Alexander, a luxury high-rise on River Road. Subsequently, a judge ordered Fivio to remain in county lockup pending further court proceedings, rather than be released under New Jersey's 2017 bail reform law.
News of Fivio's arrest broke on Sunday (October 11) after Akademiks posted his inmate record. The post indicated he was being held on charges of simple assault/knowingly causing body injury.
View this post on Instagram

#fivioforeign in county jail in jersey after he was arrested on assault charges
Fivio, who was a good friend of the late Pop Smoke, hit the scene last year with the song "Big Drip," which garnered more traction after it was remixed by Lil Baby and Migos rapper Quavo. The song was reportedly intended to describe his Brooklyn drill sound, "GLTTTTTTT" — "Gangstas literally taking the time to think things through."
In May, Fivio connected with Drake for the song "Demons" and earned his first Billboard Hot 100 single when it debuted on the chart at No. 34. Later that month, he joined forces with Lil Tjay and Pop Smoke on the song "Zoo York."
Earlier this month, Chicago rapper King Von and Fivio dropped the collaborative single "I Am What I Am" and followed up with "Bop It" featuring Polo G last week.
Fivio is using his money and fame for some good at least. He recently launched the non-profit organization Foreignside Foundation, which he said is "geared towards providing beneficial resources and programs for at-risk youth, the homeless, current & former gang-affiliated individuals, incarcerated individuals."