Flo Milli Goes Full Cotton Club Over Kenny Beats Production In 'Roaring 20s' Video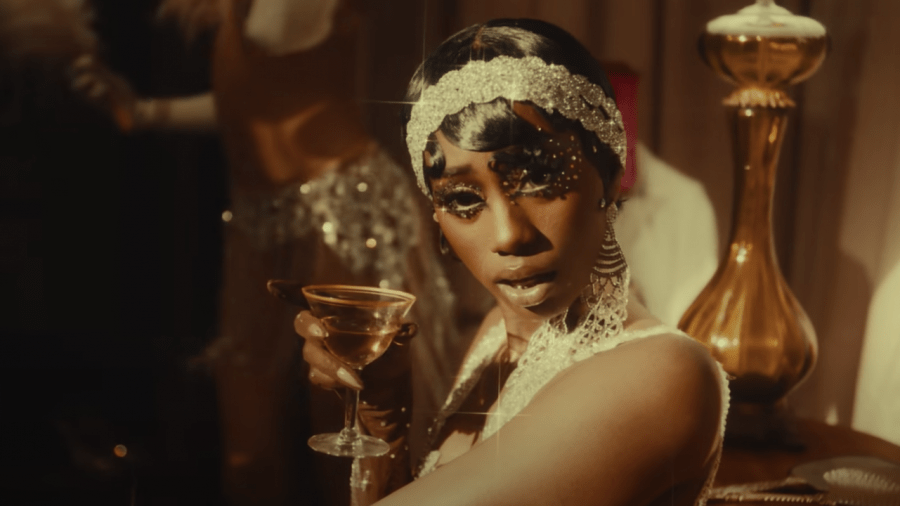 Flo Milli jumped in a time machine for her latest video, as she headed back to the "Roaring 20s" for the black-and-white clip to her January single, which released on Friday (February 5).
The Child-directed visual finds Flo putting on her dazzling feathered wardrobe and hitting the Cotton Club stage with a team of extravagant dancers. One of the men watching in attendance gets put in such a daze that he ends up having to be taken out in an ambulance.
He know he can't hit this 💎 pic.twitter.com/N3pDVNKaZp

— FLO MILLI (@_FloMilli) February 4, 2021
"The Roaring Twenties was a period in history of dramatic social and political change," the Alabama native said of the Kenny Beats-produced track's inspiration. "Last year I was able to break through during a very difficult time for not only our country but, the world. Born in 2000, and having my breakout year in 2020, I feel like I'm living in the new age of the Roaring Twenties."
Flo came out firing in 2020 and notched a major label deal with RCA Records. with a plethora of shrewd punchlines and tricky wordplay featured on her Ho, why is you here? project, Flo is definitely an artist to keep an eye on for the future. She was also the second announced member of HipHopDX's Rising Stars 2021.
Even at just 21 years old, the rap star has big plans to spread her wings and show her versatility as an artist and multi-hyphenate creative in the future.
"I kind of learned that I can sing just a little bit of soul," she told HipHopDX in a 2020 interview. "I'm going to start experimenting with that more and hopefully get into that genre. I don't want to just be subject to one thing. I want to be a well-rounded artist. I mean, I'm not going to just box myself into one genre, although I stand for something."
Watch the video below.