Frank Ocean Sparks New Album Excitement After Wiping Instagram Account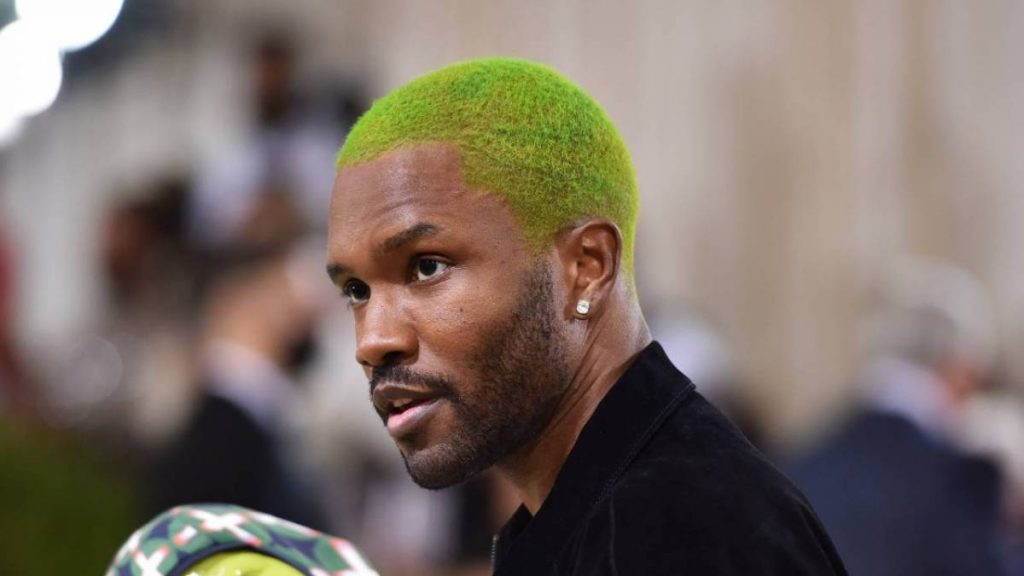 Frank Ocean fans have been feigning for a new album from the California crooner for years, and they've just been given what could be something to get excited about.
On Monday (September 25), fans noticed that Frank had cleared out his Instagram and archived his older posts leading some to believe he's finally ready to step into a new era of music.
The 34-year-old's last album was 2016's critically-acclaimed Blonde, which topped the Billboard 200 and has been on the chart for 294 weeks and counting. The album is still holding strong after clocking in at No. 109 on the latest chart.
Frank Ocean has laid low on a music tip for the past couple of years, with his last two singles, "Dear April" and "Cayendo," hitting streaming services back in early 2020.
There is a line of thinking amongst fans that Frank could be releasing an album in the coming months as he prepares to headline Coachella in 2023. He was originally slated to perform at the 2020 festival, which was canceled due to the COVID-19 pandemic.
"frank ocean please im beggin u, i need this i need you," one fan wrote. Another added: "Frank ocean and rihanna gotta be texting each other laughing or something I feel like they taunting us."
frank ocean and rihanna gotta be texting each other laughing or something I feel like they taunting us

— paul (@paulswhtn) September 26, 2022
Others remained pessimistic about the chances of a new Frank Ocean album and figured he's just gearing up for another merchandise drop.
While he hasn't been active in releasing new music, fans are still racking up the singer's streaming numbers on various platforms. Spotify announced earlier in September that Frank surpassed 10 billion streams collectively with all of his credits.
The figure includes Ocean's work with Odd Future, writing songs for the likes of Beyoncé as well as his solo material. In May, his Blonde album recorded over three billion streams.
Outside of the music, Frank Ocean recently transitioned into the world of sex toys, with the release of a diamond-encrusted 18-karat gold cock ring.
Known as the "XXXL H-Bone Ring," the Channel Orange singer's latest venture comes as part of a new line of accessories via his luxury jewelry brand Homer.
The collection — which also includes pendants, earrings and a keychain — is available to purchase online or at the Homer store in New York City, which can only be visited by appointment only.
The H-Bone Ring is hand made of 18 karat yellow gold with an array of channel set princess-cut diamonds and layers that express "a pixelated bone or an H-motif," finished with a high polish. The cost: a whopping $25,570.
See more reactions to Frank Ocean clearing his IG below:
waiting for a Frank Ocean album pic.twitter.com/Ff07eix0E8

— danish (@d1nish) September 21, 2022
Frank ocean gettin everyone hyped just for it to be a diamond encrusted buttplug

— Rig Ass Bracelet (@theamherstation) September 27, 2022
Beyoncé is going on tour, Frank Ocean is performing at Coachella and Rihanna is performing at the Super Bowl next year. maybe the world is healing.

— jordan • they/them (@jd_occasionally) September 25, 2022
"frank ocean cleared his instagram 👀" stop hoping for new music bro its prob another jewelry drop or something

— SK⚡️ (@raptalksk) September 26, 2022
frank ocean fans starving rn pic.twitter.com/bxlrSSDCUp

— aaron allison (@mangledbyatree) September 26, 2022
Manifesting a new Frank Ocean album this year pic.twitter.com/9wysgqctYx

— memory lane (@bitchiwas999) September 19, 2022
Frank Ocean please pic.twitter.com/roa2p5AEF6

— 𝙨𝙩𝙧𝙖𝙥𝙥𝙚𝙙. (@StrappedHH) September 23, 2022
woke up to frank ocean trending again but its not a new album pic.twitter.com/lqmllSN20M

— maddie (@lustsickmads) September 22, 2022