Freddie Gibbs Blasted By Son's Mother Following '$$$' Diss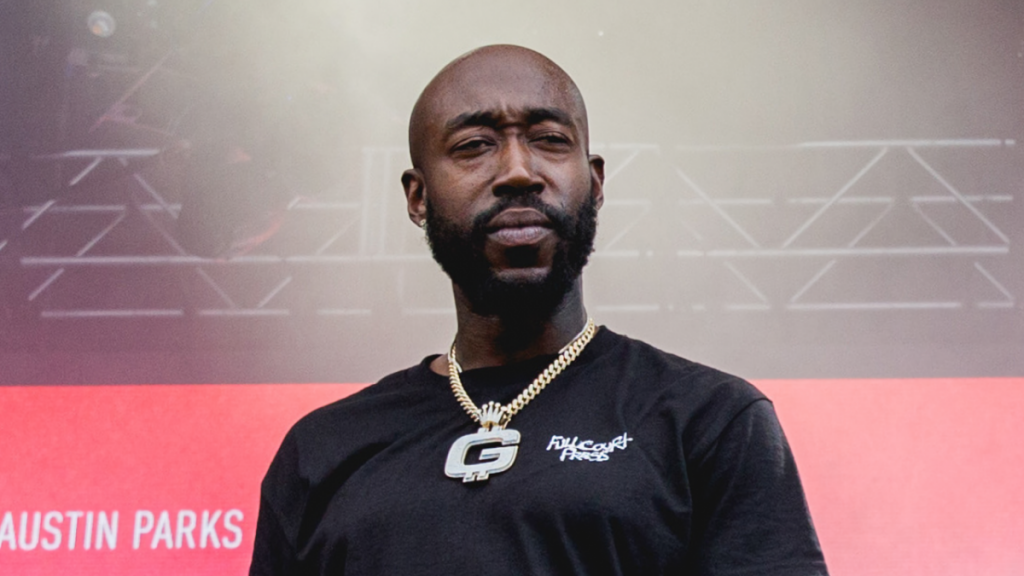 Freddie Gibbs' former lover Raven Tatum has spoken out after the rapper recounted details of their separation on his latest album, $oul $old $eparately.
On the song "Grandma's Stove," the Gary, Indiana rapper addressed the 2019 incident that led to him taking out a restraining order against Tatum after accusing her of vandalizing his car.
"Raven was a rat, she scratched the Benzy and I dropped the charges / That ho know she'd never had my heart, so she attacked my pockets," he rapped on the Musiq Soulchild-assisted track.
Upon learning that she had been called out on the song by name, Tatum, who shares a four-year-old son with Gibbs, revisited the incident in a series of since-deleted tweets.
"I'm really tired of buddy spinning the story like i tore up the car over a woman," she wrote. "no, i tore up that car cuz he manipulated me into moving to los angeles, taking him off child support, got me fucking fired, and locked me and his son in a house with no groceries. that's the truth."
She went on to explain that she never wanted to be in a relationship with the Alfredo rapper, and that she was aware that he was engaged when she was pregnant, a fact with Gibbs also addressed on "Grandma's Stove." Tatum also accused his then-fiancée Erica Dickerson of offering to pay for her to terminate her pregnancy.
Freddie Gibbs called out by his baby mother following "$$$" name drophttps://t.co/FoC4kydEIQ pic.twitter.com/ywOxhQv2OC

— HipHopDX (@HipHopDX) October 2, 2022
Tatum also stated that Gibbs, whose real name is Frederick Tipton, barely sees their son and tried to avoid paying child support by telling the courts he only makes $1,900 a year.
"[I'm] over here chilling raising our son and i wake up to my govt name being called out on your album," she concluded. "[U] got a new BM and a new gf. talk about them hoes. leave me out of it. please."
According to TMZ, at the time of the incident, Gibbs claimed Tatum keyed his car and slashed his tires while she and their child were staying at his home while he was traveling. He said his ex became angry after he asked his house sitter to have her move boxes of her belonging out of their son's bedroom and back into the garage.
In his request for a restraining order, the rapper went on to allege that Tatum proceeded to find his new girlfriend's contact information and bombard her with texts accusing Gibbs of cheating on the unnamed woman. A judge ordered Tatum to stay 100 yards away from the rapper, his then-partner and his daughter from another relationship.
In recent years, Gangsta Gibbs has been involved in his fair share of controversies, including beefs with DJ Akademiks and Benny The Butcher. The latter allegedly led to an altercation in Benny's hometown of Buffalo in May.
Despite owning his reputation of beefing with everyone, as one fan put it, Gibbs admitted on another $$$ track that he might have taken things too far in his war of words with Jeezy.
"Me and Jeezy still ain't spoke in years, but I got love for him / Could've talked it out, but I spoke out, I let it get to me / Showed me I could be a fuckin' boss, best thing he did for me / I needed to grow, too immature, it's shit I needed to know," he rapped on the J.U.S.T.I.C.E. League-produced "Rabbit Vision."
Listen to "Grandma's Stove" below.