Freddie Gibbs Comes For Akademiks: 'Gimme All My Flowers Bitch'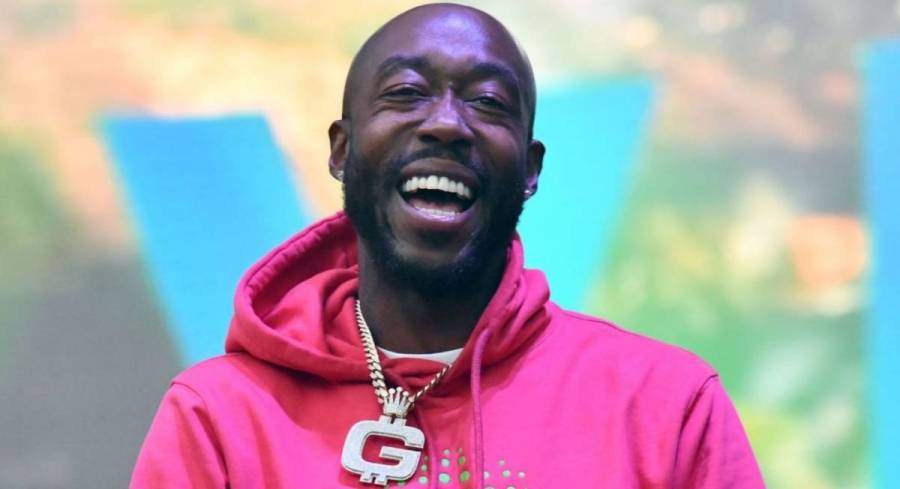 It was only a matter of time before Freddie Gibbs came for Akademiks — again. The soon-to-be former Everyday Struggle co-host announced the popular Complex show was coming to an end on Monday (November 30) and further explained why during an extensive Twitch session, pointing to the Chrissy Teigen incident in which he called her a "bitch" and his online back-and-forth with Gibbs as being contributing factor.
Not skipping a beat, Gibbs quickly seized the opportunity to clown the internet personality. On Tuesday (December 1), Gangsta Gibbs shared a clip of Akademiks talking about his previous suspension and wrote underneath it "Nigga got fired." When Ak says he never wanted to be a Complex employee, Gibbs reminded him, "But U are an employee bitch nigga. They told U to shut the fuck up boy."
The Grammy Award-nominated Gibbs also noted he deserved every award Complex gave him following Ak and Gibbs' internet spat— despite Ak's feelings about it.
"Lyricist of the year," he wrote. "Real nigga of the year. Gangsta of the year. Gimme all my flowers bitch." He then took a moment to clarify he never once threatened to "kill" Akademiks as he suggested in the Twitch clip.
"And U a lie bitch," he added. "I ain't say that I said I was gonna squeeze yo breasts." Finally, he brought back his "Fuck Akademiks" battle cry, adding several laughing emojis for emphasis.
Akademiks and Gibbs engaged in an epic internet battle that began in late June and carried on until early July. In fact, Gibbs vowed to torture him until he quit his job, tweeting, "@akademiks I ain't done with U pussy. I'mma torture U until U quit your job. And whoever else want smoke holla at Big Rabbit."
But evidently, the universe took care of that for him. Watch Gibbs' comments above.