Fredro Starr & Termanology Debut 'Shut Em Down, Again' From Upcoming 'Determination' Album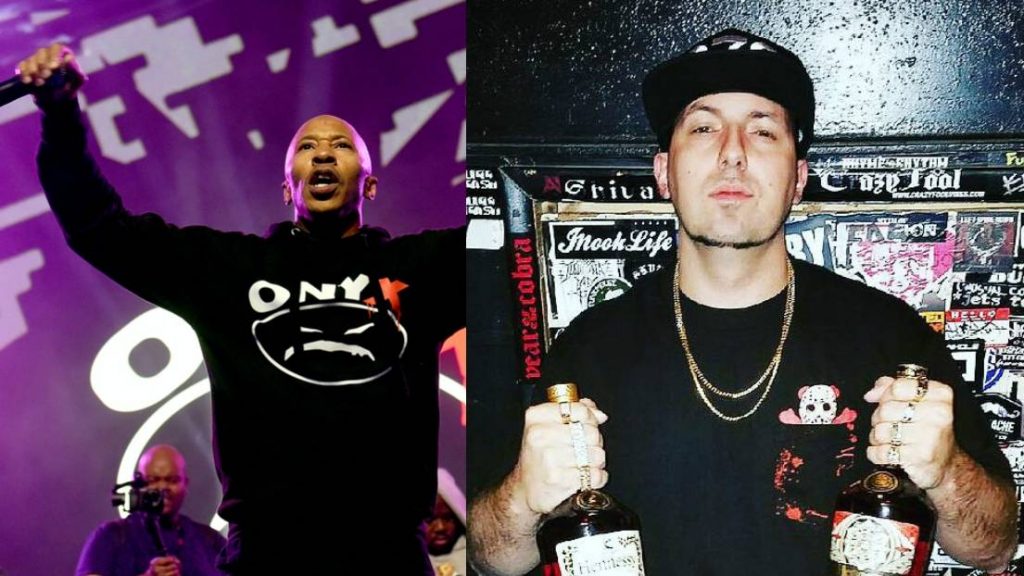 Exclusive – Fredro Starr of Onyx and Termanology have teamed up for the new single "Shut Em Down, Again" from Term's forthcoming album, Determination. 
Produced by Starr himself, the single — debuted right here on HipHopDX Sunday (August 14) — finds the two rappers swapping meticulous bars over the surly beat.
"I grew up listening to Onyx, they were a big influence on me growing up," Term told HipHopDX. "Me and Fredro linked up in the lab in Los Angeles to cook, and when I walked in, he was making a beat on the MPC. He asked me if I wanted to rap to that beat, so I immediately wrote my verse and he wrote his verse.
"We laid it down together on the spot and there is video footage of it online. I decided to name this song 'Shut Em Down, Again' because one of my favorite songs from Onyx is 'Shut 'Em Down' and the remix with Big Pun."
Termanology's Determination album is expected to arrive on September 2 with a laundry list of notable features. Besides Starr, production comes courtesy of Statik Selektah. Evidence, DJ Lethal and Conductor Williams, among others.
Additional features include Kool G Rap, Tony Sunshine, ETO, Jaren Benton, the late DJ Kay Slay, Fashawn, Tragedy Khadafi and Ufo Fev.
Termanology teased "Shut Em Down, Again." in a recent social media post, which included a video of the session in which they wrote the track.
"Here is a sneak peak into the studio session with us the day we made the song," Term captioned the clip. "@fredro_starr also Produced that beat on the spot in front of me on the mpc!! Legend!!!"
View this post on Instagram
Termanology's upcoming project comes on the heels of his collaboration with Houston rapper Paul Wall, Start 2 Finish, which dropped in April. During an interview with DX, The People's Champ talked about how Statik Selektah made the connect.
"Statik for sure [made the connection]," Wall explained. "He linked us starting with the project I did with him [2019's Give Thanks] and even then with Statik it's like, man, I was so hungry and just wanted the opportunity to work with a dope producer like that.
"I've worked with a lot of dope producers, but Statik is one of the G.O.A.T.'s. To be able to do something with him in that type of style, it just brought out things in me I didn't know I had."
He added: "It definitely made me feel like, 'OK. I got to step it up. I can't come with nothing. I can't have a step with nothing on here.' Then linking with Termanology throughout that project, it was just one of things where we got to be cool."
Meanwhile, Fredro Starr recently chimed in on the ongoing beef between Soulja Boy and Charleston White.
The Brooklyn rapper stopped by VladTV for a quick chat that saw him express how he felt about the situation between Big Draco and White which started when the YouTuber questioned the rapper's street cred during an interview last month. According to Fredro, all of it is just entertainment.
"Hip Hop is entertainment, right?" Fredro asked. "Charleston White, it don't matter what you think about him, he's entertaining. He might say some shit that's not right, but it's like Trump."
The "Slam" rapper said former U.S. President Donald Trump had everyone paying attention to him throughout his presidency because he was entertaining.
"Charleston White is entertaining, Soulja Boy is entertaining," Starr said in the clip. "Those two n-ggas are both entertaining n-ggas in Hip Hop, and it just came to where it got real, and that's that. I'm just sipping the tea looking on the outside in. I have nothing to say about none of this shit. I'm just watching and observing. I will say it's entertaining, though, if that much."