French Montana Says He's Sitting On Nearly A Project's Worth Of Songs With Pop Smoke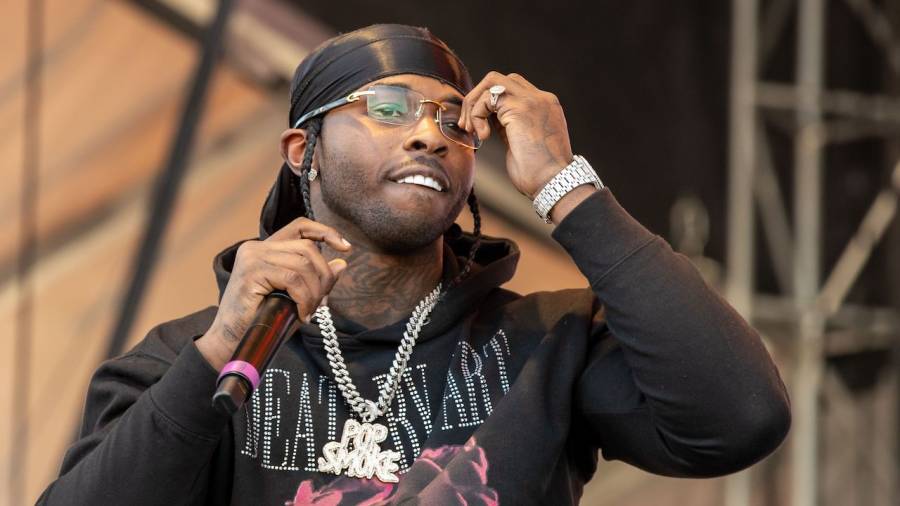 Pop Smoke joins a pair of New York-bred artists for features on this week's new music Friday (October 30) docket. The late Brooklyn rapper appears alongside French Montana for the drill-inspired "Double G" and teams with fellow Brooklynite Jay Gwuapo on the hard-hitting "Black Mask."
Speaking to Beats 1's Zane Lowe, French says people don't understand how close he and Pop really were prior to his tragic shooting earlier this year.
"We was friends outside the music and we had a lot of music together that we was planning on putting out, and I'm just so sad we didn't get a chance to do that," French said. "So I just picked out one of my favorite ones and just put it out. He represents the culture; he represents everything about New York. "
French added he's sitting on nearly a project's worth of collabs with the fallen Brooklyn star.
"So once we met, we just became real close, and studio time, studio after studio, we just built that bond, and we came out with, almost like a project together; that's how many songs we had," he continued. "So Pop Smoke, he was just from the town."
Fans shouldn't expect the entire joint project to drop, as French doesn't feel right putting a project of that magnitude out with Pop not here to enjoy it. A video featuring clips of Pop and French hanging out together also arrived on Friday (October 30) to accompany the Coke Boys 5 single.
"I will never do that and put out anything else more than that with somebody that's not here to enjoy it, because it's too painful to watch the video, to do this," he explained. "That's why I was even contemplating not putting it out, but he deserves more than that from his fans, from New York and for the people. Just to see the positive side and how much talent this kid had and how our vibration was with each other."
Gwuapo and Pop Smoke also have a ton of heat in the stash, but "Black Mask" serves as their first official collab to hit streaming services. J.G. paid homage to Pop with the mournful "Long Live The Woo" just days after his death.
In a 2019 interview with DJ Whoo Kid, Pop admitted it was Gwuapo who inspired him to get in the booth and start rapping.
"I was just vibing with my lil bro and going to the [studio]," Pop explained. "I guess he got so fucked up one day and he just went to sleep. When he went to sleep, I just went in the booth. Gangster — stole it. That was it from there on."
View this post on Instagram

#PopSmoke revealed that @JayGwuapo got him into rapping… Y'all peep the new record "Black Mask" that just dropped from them?? #RIPWoo ??
Pop was murdered during a home invasion on February 19 while he was staying in the Hollywood Hills. Four individuals were arrested and charged in connection to Pop's death in July. The "Dior" rapper took home Best New Hip Hop Artist honors at the 2020 BET Hip Hop Awards earlier this week.