French Montana Stars In Canada Dry 'Big Comfy' Campaign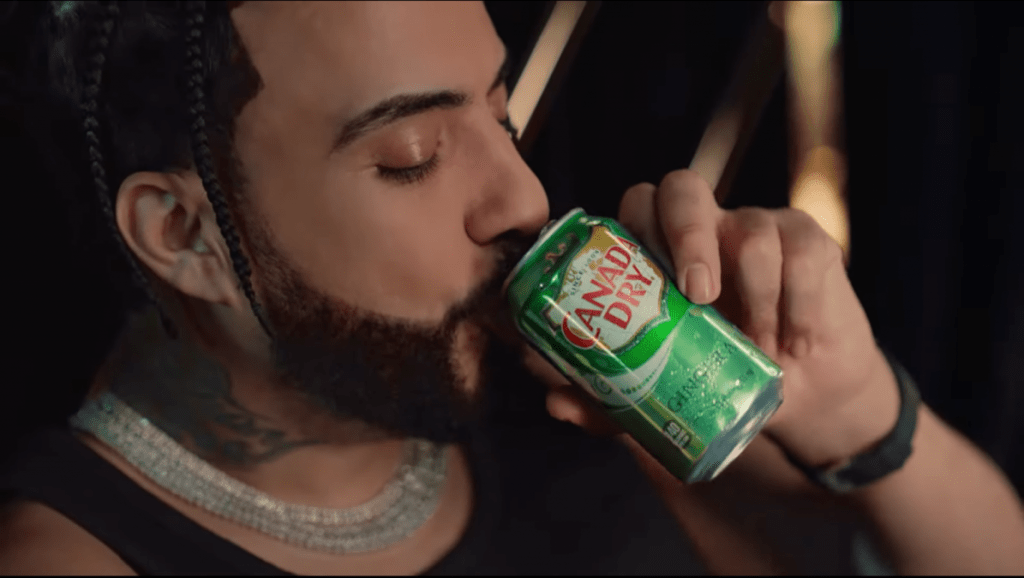 French Montana has crafted hit records for more than a decade, with his most recent studio album They Got Amnesia meant as a  pushback against the haters who claim otherwise. Now, instead of crafting another club hit, the latest track from the Coke Boys leader has come in the form of a jingle for Canada Dry Ginger Ale.
The new track titled "Big Comfy" dropped on Thursday (April 7) and is scored by Harry Fraud. The new song is meant as a playful shout-out to staying home from the club, with Montana explaining in his bars why a night in is the preferable way to spend an evening.
"I'm drinkin' my Canada Dry, I'm cozy with shorty I ain't comin' outside," he raps. "She said, 'What's the craziest thing you've done in your life?'  I told her, 'Watch a whole series in one night.'"
The video was directed by James Larese and also features a brief cameo from Montana's brother, Ayoub Kharbouch.
"It's been so legendary to bring my creative vision to life in this collaboration with Canada Dry," Montana said in a statement. "A night in wouldn't be the same without a comfy robe, slippers, and Canada Dry Ginger Ale by my side…that's what we call a MONTANA PARTY."
The collaboration comes as Montana also begins to quietly dive into the sneaker industry. The "Unforgettable" rapper took to Instagram in March to unveil a new pair of kicks he designed that looked almost identical to the Air Jordan 3's. The sneaker featured a beige coloring and sported a New York Yankees logo stitched on the side.
The pair will drop exclusively in New York and was announced months after French Montana dropped his first sneaker called the "Coke Boy L.A. Ave." That sneaker was also sold as a physical and digital NFT, marking Montana's debut into crypto.
Check out his "Get Comfy" music video for Canada Dry Ginger Ale below.