Future Accused Of Lying About '2-Bedroom Home' In Child Support Case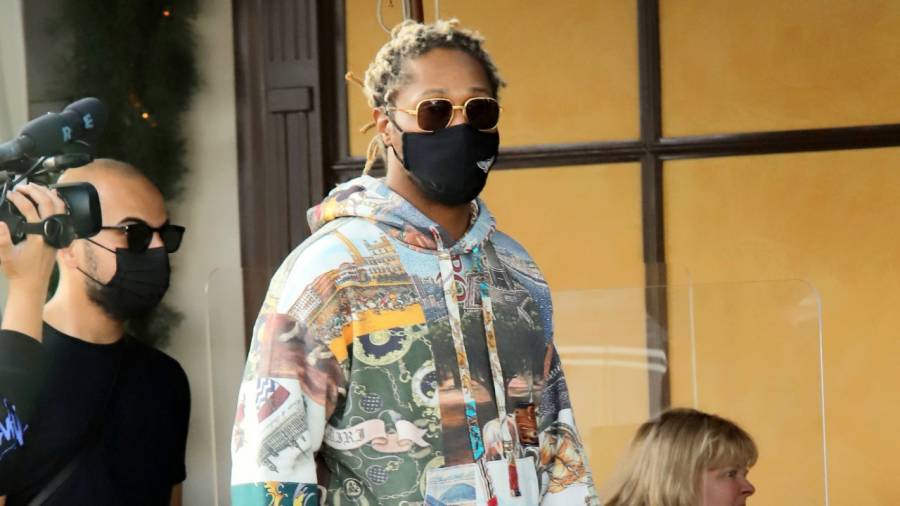 Future isn't going to make it easy for Eliza Seraphin to get child support from him for their daughter Reign.
The Shade Room reports a newly-filed motion from Seraphin's lawyer Brandon Rotbart accuses the "Life Is Good" rapper of lying about where he lives in order to avoid paying more in child support. Future's currently on the hook for $1,000 a month even though Seraphin was pushing for $53,000 monthly, but the amount is only temporary until a more thorough investigation of his finances can be done. Clearly, it's not going smoothly.
Future reportedly said in court he lived in a two bedroom, two bathroom home in Atlanta that he isn't sure whether he rents or owns because his business manager handles all of his business. Seraphin isn't buying it, stating she found through an independent investigation Future actually lives in a five bedroom, seven and a half bathroom mansion that was purchased under an investment company he's affiliated with in December 2016.
View this post on Instagram

I was feeling cute in my @mely.andco onesie and Reign wouldn't let me be great ??❤️
The docs allege Future even provided a fake lease for the two-bedroom he claims to live in, which they say should be grounds to hold him in contempt of the court. The report also included excerpts from his testimony, showing the Atlanta native giving Seraphin's lawyer the runaround saying he doesn't own any jewelry and he doesn't know what kind of music contracts he has right now.
Forbes listed Future's earnings at $19.5 million in their "Highest Paid Hip Hop Acts" list published in September 2019, which is the figure Seraphin based her proposed $53,000 monthly child support on.
In previous responses to Seraphin's request for financial aide, Future has accused her of purposely getting pregnant so she could extort money from him with her "check baby."
In the meantime, it appears Future's found a new girlfriend with upcoming rapper Dess Dior.