Future & Kanye West Announce Miami NYE Takeover With Free Larry Hoover Font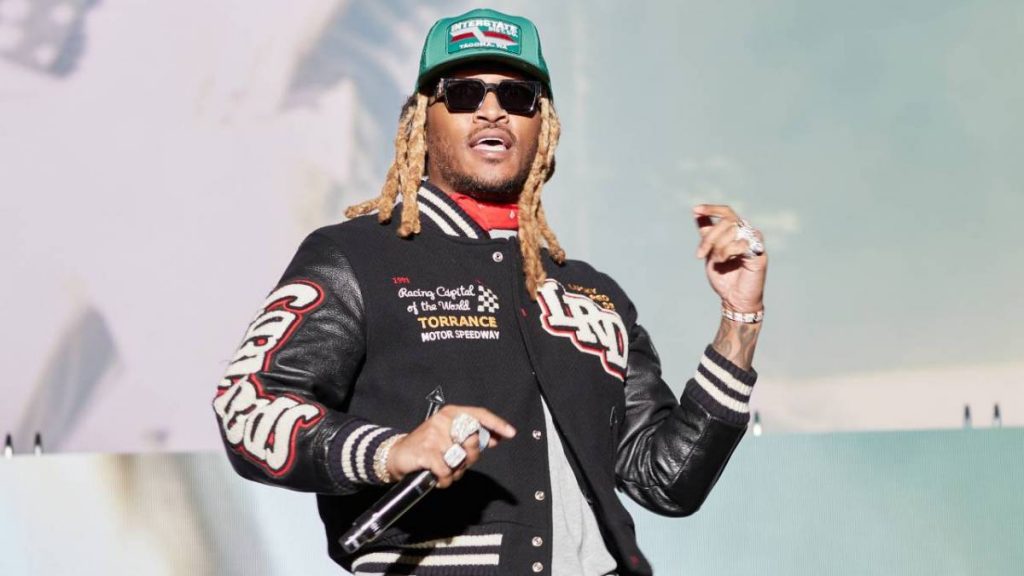 Miami, Florida – Just when fans thought Kanye West and Future had all the fun they could have at Rolling Loud California, they're linking up once again to close out the year.
On Friday (December 31), Future took to his Instagram Story with a post regarding a special New Year's Eve event that he's doing alongside Ye. The photo shows a still of Kanye and Future performing during the Atlanta rapper's closing set at Rolling Loud California and the caption borrows the Larry Hoover font that Kanye used to promote his benefit concert with Drake.
"YE FUTURE NEW YEARS EVE BLACK PARTY DECEMBER 31ST 2021 MIAMI FL," the caption reads.
View this post on Instagram
Future had shared the post on his actual Instagram page but took it down rather quickly. Future wrote "Location: SKYAMI" in his post, which has fans scratching their heads considering there isn't a place in Miami that goes by that name. Regardless, fans are snooping around for clues on the actual location and trying to find out if it's even open to the public.
Kanye West and Future have collaborated in the past, but they've been buddying up recently. At Rolling Loud California, Future brought out Kanye to perform a medley of hits and even had him drop a freestyle to "Fuck Up Some Commas."
"One bill to another bill/That's how a n-gga really feel," Kanye rapped over the song. "Put your muthafuckin' hands up/Everybody need to stand up/Gotta get your fucking bands up/Throw your muthafuckin' hands up/Jesus gang, Jesus gang/By myself I represent a gang/Kanye, you know the name/Ye Ye, n-gga, you know the name."