Future & Lil Uzi Vert's 'Pluto x Baby Pluto' Storms In At No. 2 On Billboard 200 Chart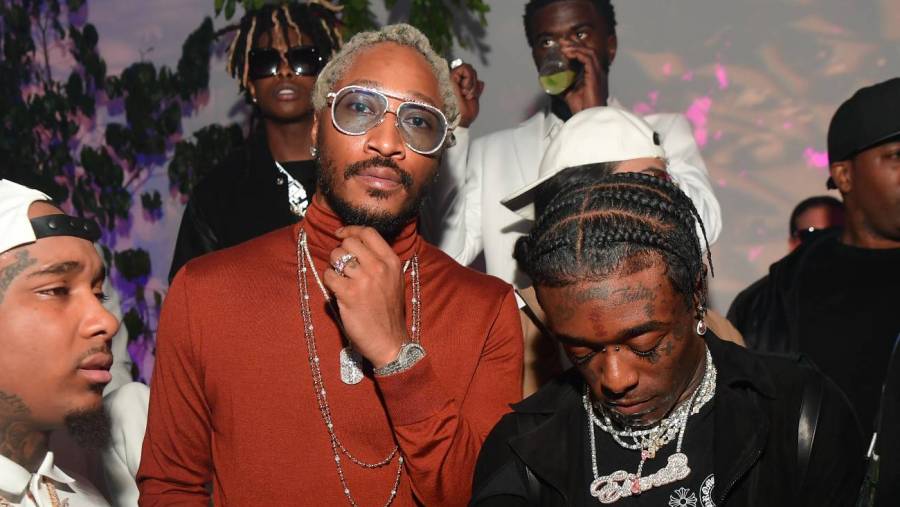 Future and Lil Uzi Vert's collaborative album has reportedly debuted at No. 2 on the Billboard 200 chart, according to Billboard. Released through Atlantic and Epic Records, Pluto x Baby Pluto earned roughly 105,000 total album equivalent units for the week ending November 19 and lost the top spot to AC/DC's Power Up by around 12,000 units.
Of its first week numbers, Pluto x Baby Pluto secured over 99,000 streaming total album equivalent units, equaling 136.11 million on-demand song streams. The rest consisted of around 5,500 pure album sales and 500 track equivalent album units.
Like many rappers in 2020, Future and Uzi dropped a deluxe version of the project on November 17 with the addition of eight new songs to the original 16. However, the total sales figure was still slightly less than expected — Hits Daily Double originally projected between 110,000 and 120,000 units even before the deluxe release.
As Chart Data points out, Pluto x Baby Pluto was still the most-streamed album of the week.
[email protected] and @LILUZIVERT's 'Pluto x Baby Pluto' was the most streamed album of the week in the US [136.11 million on demand].

— chart data (@chartdata) November 22, 2020
Pluto x Baby Pluto is Future's second Top 10 album of 2020 following his former No. 1 High Off Life in May. The same goes for Uzi, whose album Eternal Atake also debuted at No. 1 in March. Future has now achieved an impressive 14 Top 10 albums in his career, which is the most of any artist since his debut Pluto was released in May 2012.
The Atlanta rapper's impressive run has seen four collaborative albums in the Top 10. Following Pluto x Baby Pluto, previous LPs include 2018's Future & Juice WRLD Present… WRLD on Drugs with Juice WRLD at No. 2, 2017's Super Slimey with Young Thug at No. 2 and 2015's What a Time to Be Alive with Drake at No. 1.
Stream Pluto x Baby Pluto (Deluxe) below.