Future Takes Cue From JAY-Z & Kanye West In 'I'm Dat N-gga' Video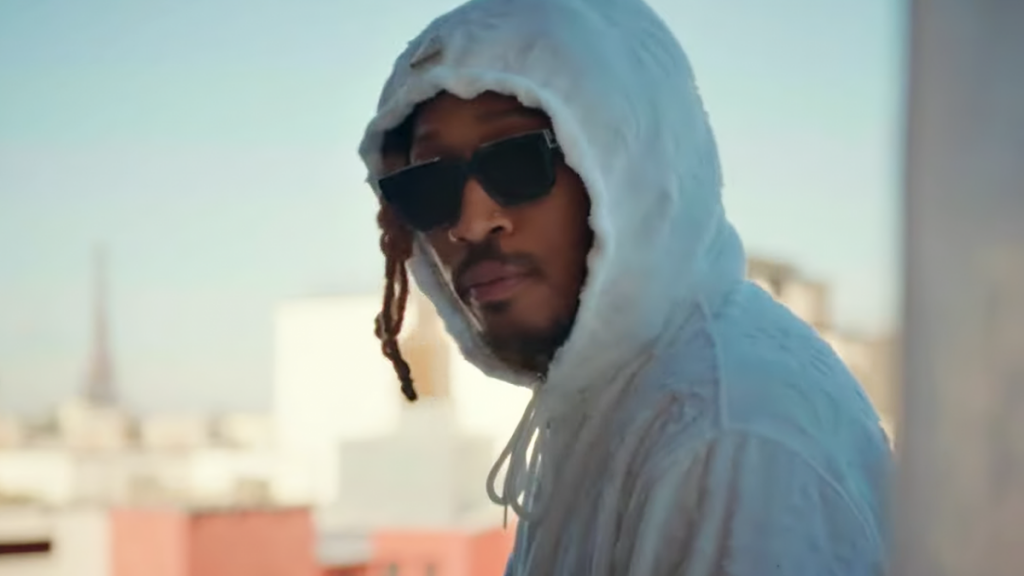 Future takes a page out of JAY-Z and Kanye West's book in his new video for "I'm Dat N-gga."
Channeling Jay and Ye's 2011 Watch The Throne hit "N-ggas In Paris," the Freebandz boss hits up the French capital in the Leff-directed visual, which debuted on Tuesday (September 20).
The four-and-a-half minute clip follows Future as he takes in the Parisian scenery from a rooftop terrace, roams the famous Tuileries Garden and samples the city's night life with his goons and some girls.
Pluto also jets over to the millionaire's playground that is Monaco, where he flaunts his wealth by riding on a superyacht.
"I'm Dat N-gga" is taken from Future's latest album I NEVER LIKED YOU, which debuted at No. 1 on the Billboard 200 after moving 222,0000 album-equivalent units in its first week.
Lead by the Billboard Hot 100 chart-topper "Wait For U," The 22-track project boasted guest appearances from Drake, Kanye West, Young Thug, Gunna, Kodak Black and more.
Future's new video arrives on the heels of him selling the publishing rights of his catalog between 2004 and 2020 to Influence Media Partners in a "high eight-figure" deal, estimated to be worth between $65 and $75 million.
The sale has transferred the rights of 612 titles to the investment firm, including hits like "Jumpman," "Mask Off" and "King's Dead."
"I put everything into my music, and I wanted to make sure these were in good hands as I thought about the next chapter of these songs," the rapper said in a statement. "My music is my art, and these songs represent some of the most precious artwork of my career."
Fans might not have to wait long until Hendrix adds to his extensive discography given his prolific work rate in the studio. 2021 HipHopDX Rising Star Toosii recently had the pleasure of linking with the Atlanta hitmaker in the lab, and he walked away amazed by his work ethic.
"I dont been in the studio with a lot of n*ggas but I don't think nobody fw @future," Toosii wrote on his Instagram Stories earlier this week. "I heard so many different flows and I'm talking all hits. work ethic different. one n*gga that really motivated me."