Gorilla Glue Girl Reacts To Nicki Minaj's 'Slick' Lyrics About Her Viral Moment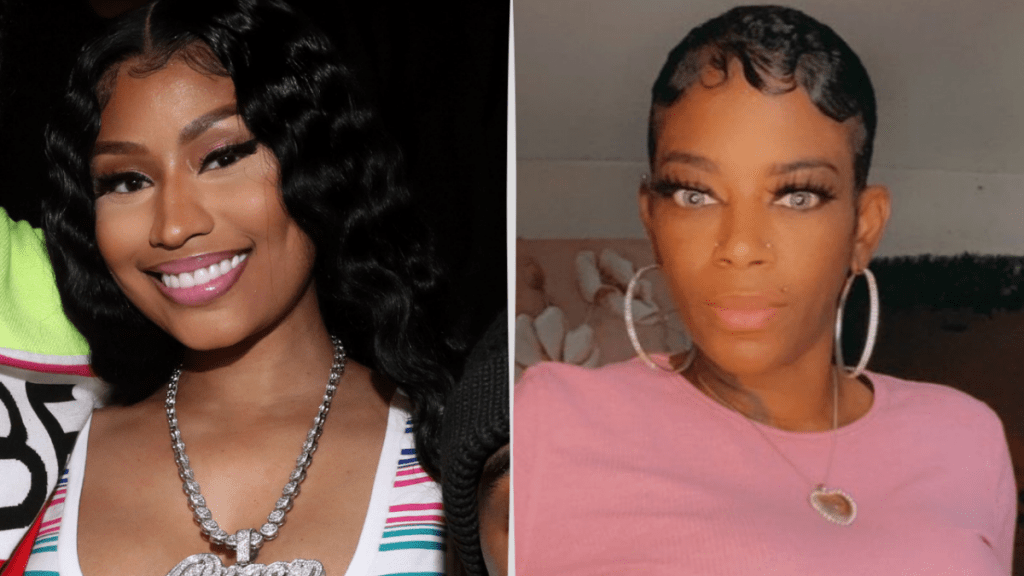 Nicki Minaj may have taken a brief hiatus before her return on Friday (May 14) but she's kept up with plenty of 2021's trending topics.
On the re-release of her classic 2009 Beam Me Up Scotty mixtape, the Queens rapper references the "Gorilla Glue" girl aka Tessica Brown on the newly added single "Fractions."
"Sex game still cold it's on Igloo, head slicker than little miss Gorilla Glue," Nicki raps on the newly added cut.
Brown was so taken aback by the bar she posted on Instagram Friday a TMZ composite shot of the two together, mentioning Minaj in the caption. According to TMZ, Brown was in favor of the line even though Nicki didn't personally reach out to her and hopes she gets the chance to meet her.
Brown's 2021 has been one for the meme books. She went viral after she applied gorilla glue to her hair as a form of holding gel to keep her long-braided ponytail from moving. When she posted the original video on TikTok, she believed it was a call for help and a warning for others not to do what she did. Instead, the video was viewed more than 37 million times and became an entire saga. Brown eventually underwent plastic surgery in February to have the ponytail removed from her scalp.
The updated version of Beam Me Up Scotty contains not only the aforementioned "Fractions" but additional new singles in "Seeing Green" with Drake and Lil Wayne and "Crocodile Teeth (Remix)." The mixtape arrives as Minaj is putting the finished touches on her upcoming fifth studio album which follows 2018's Queen.
Press play on "Fractions" below.
Stay up-to-date with the latest music releases here