Gunna Gives Biblical Warning To Opps Following Jewelry Store Bodyslam Video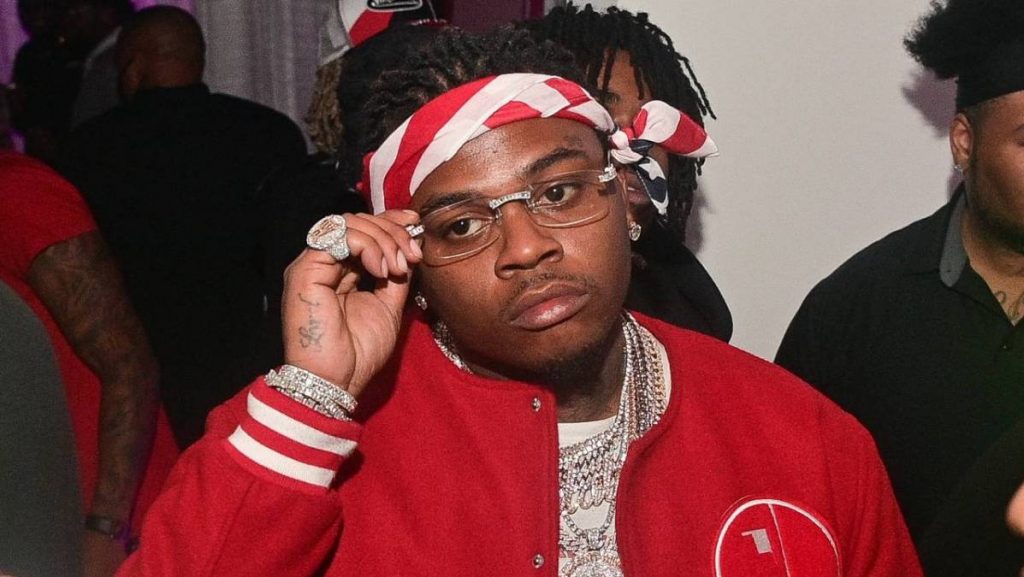 New York, NY – Video of one of Gunna's security guards body slamming a man inside a jewelry store went viral earlier this week. The impact of his body hitting the ground was so intense, the man's shoes flew off, and Gunna just continued to shout at him as he attempted to get up.
The incident took place on Wednesday (December 30) at Mr. Alex jewelers in New York City after some kind of altercation ensued between both parties.
Now, the YSL rapper has provided a small hint at what possibly went down during the melee. On Thursday (December 30), Gunna uploaded a video to one of his Instagram Stories saying simply, "Thou shall not steal," insinuating the bodyslam recipient was attempting to rob him inside the store.
View this post on Instagram
Gunna has an affinity for high-end jewelry — but not just for himself. Earlier this month, Gunna gifted his "Drip Too Hard" collaborator Lil Baby an iced-out necklace with the names of his children, Jason and Loyal, incorporated into the links. The chain looks similar to the one Kanye West wore in July prior to Donda's arrival.
"This the oneeee," Lil Baby wrote in the caption to the video. "@gunna come trimmmmmm."
View this post on Instagram
Gunna has been consistently spreading his wealth in recent months. In November, he and some of his friends hit up Little Alley Steakhouse in Atlanta to celebrate one of their birthdays. The tab came out to over $17,000 and included 33 shots of JAY-Z's D'USSÉ cognac. Gunna posted the receipt to his Instagram Story in a moment of unabashed pride.
"This how much it cost to eat with us," the 28-year-old wrote with a laughing emoji.
The final total came out to $17,800 with Caribbean tail, lobster bisque and king crab legs on the menu. As for liquor, they bought an entire bottle of JAY-Z's D'USSÉ and $6,500 worth of Don Julio 1942 tequila.
On the music side, Gunna recruited Roddy Ricch and Future for the 'Too Easy" remix on December 3. Produced by frequent collaborator Wheezy, the original peaked at No. 38 on the Billboard Hot 100 upon its September release and was the first solo effort from Gunna since 2020's Wunna, which marked his first No. 1 album.