Havoc Recalls Losing To Nas In Rap Battle: 'It Was Not Fair'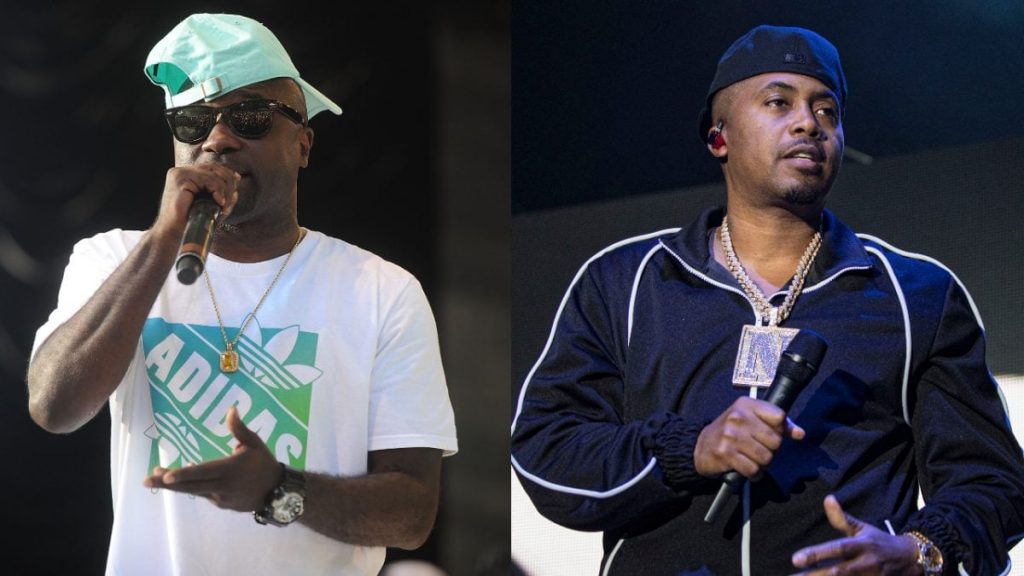 Havoc has recalled the time he lost to Nas in a rap battle while they were kids in New York City.
In a sitdown with VladTV, the Mobb Deep legend reflected back to his teenage years and recalled being decimated by the Illmatic lyricist during a casual rap battle.
"I didn't know he rapped," Havoc began. "He already knew I rapped, so they was like, 'bust a rap.' So I bust a rap, whatever, now he busts his rap and it was like, it was not fair you know what I'm saying? It was like, 'ah y'all n-ggas set me up,' you know what I'm saying? Like this n-gga just too ill."
He continued, "So from there I was like, 'yo if this dude get a record deal it's over…Nas come through with the 'Halftime,' his shit take off and it was back to the drawing board, but he set a high fucking bar. That bar was crazy, and it was like, I don't know. You gotta be a bold motherfucker to think that you can even compete with that."
Havoc and Nas's longtime friendship has been well documented over the years. The former would go on to form Mobb Deep in 1991 and Nas worked closely with the group throughout their rise in the '90s.
The rap trio appeared on numerous records together including "Eye For an Eye (Your Beef Is Mines)" and "Give It Up Fast." But "Live N-gga Rap," off Nas' 1996 album, It Was Written, and "It's Mine" off Mobb Deep's 1999 album Murda Muzik, would stand out above all the rest.
In a separate interview with HipHopDX last year, Havoc said the latter track was one of his favorite songs ever.
"'It's Mine' happened when we were working on Murda Muzik, and of course, the album wouldn't have been right without the Nas feature," Havoc explains. "I sampled Scarface again, and I didn't even think you could do that again. What was the odds that I sampled Scarface twice and no one has done it yet? It's just stupid."
He continued, "People were just sleeping on Scarface, so I sampled it, and we put Nas on it, and we made that and if they ask me what's one of my favorite songs I will always say 'Shook Ones,' but then I would always go to 'It's Mine.'"
As for new music, Nas is gearing up to release Kings Disease III with Hit-Boy, which will drop on Friday (November 11). As for Havoc, he linked up with Styles P last year for a joint project called Wreckage Manor and most recently dropped off a new single called "We Run Shit," featuring Rass Kass, DJ Access and Meeco, earlier this year.